Recent Stories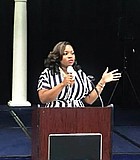 City & County
The recruitment of 125 additional poll workers in Hinds County for the Nov. 3 general election is ongoing. They will help keep the polling precincts safe amid the COVID-19 pandemic, ...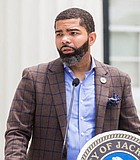 City & County
A COVID-19 data-sharing agreement between the Mississippi State Department of Health and the City of Jackson will give a clearer picture of coronavirus spread for better-targeted responses in the capital ...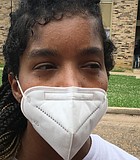 City & County
Greg Griffin, a 42-year-old finance worker based in Jackson, was happy to participate in the Real People's Assembly's effort to bring respite to Jesse and Sarah Pittman.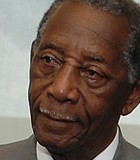 City & County
The Hinds County Board of Supervisors yesterday presented the family of Charles Evers with a resolution recognizing the impact of his life and accomplishments. U.S. Navy photo by Mass Communication ...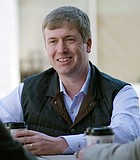 State
Hinds County residents have $26,288.73 in unclaimed cash with the Office of the State Treasurer, information on its website reveals.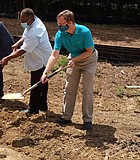 City & County
A resurfaced Lynch Street and a new multi-use path in west Jackson officially got underway this week, Mississippi Central District Transportation Commissioner Willie Simmons and Mayor Chokwe A. Lumumba announced ...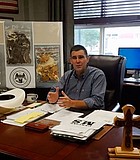 State
Hinds County is among 15 counties in the state where people reported receiving unsolicited seeds from China, Mississippi Agriculture Commissioner Andy Gipson said yesterday.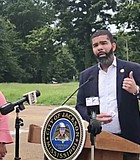 City & County
Mayor Chokwe A. Lumumba yesterday announced the commencement of the re-pavement of Bailey Avenue from Bailey Avenue Bridge to Mayes Street as part of the 2020 paving-season projects.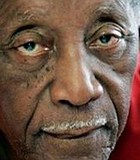 Civil Rights
Charles Evers, who died Wednesday at 97, came to Mississippi from Chicago after a white supremacist killed his brother, Medgar, in 1963. He led protests to champion the civil rights ...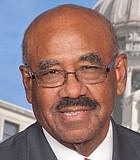 City & County
The Hinds County Board of Supervisors on Monday committed $50,000 for what it calls Second Chance Reentry Program for the formerly incarcerated.