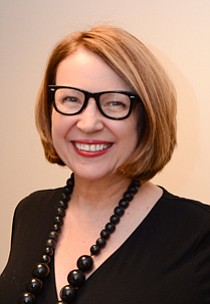 JFP Editor, CEO and co-founder Donna Ladd is a graduate of Mississippi State and Columbia j-school. As a huge Dak Prescott fan, she is adjusting to her new allegiance to the Dallas Cowboys.
Recent Commentary
Recent Stories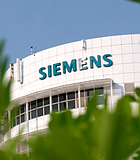 Business
Mayor Chokwe A. Lumumba announced today that the City of Jackson has filed a lawsuit against Siemens Industry Inc. and associated divisions in the U.S. and Germany, along with multiple ...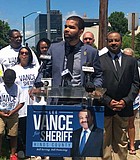 City & County
Jackson Mayor Chokwe Lumumba announced his endorsement of former Jackson Police Chief Lee Vance for Hinds County Sheriff at a press conference outside the Hinds County Courthouse on May 24.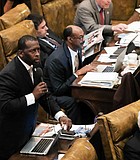 City & County
The public-transparency efforts of the City of Jackson in the last year may be for naught if legislation working through the Mississippi Legislature to protect identities of officers who shoot ...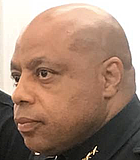 City & County
After about a year of asking, the Jackson Free Press learned the names, current status and in eight out of nine cases, the details of officer-involved shootings since Mayor Chokwe ...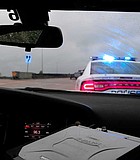 City & County
Officer Anthony Veasey was involved in three separate shootings in Jackson in 14 months since November 2017, including an exchange of gunfire that hit an 18-year-old two times in the ...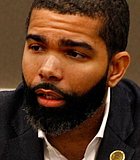 City & County
The mayor will not reveal the names of officers accused of killing George Robinson with a head blow, but the City of Jackson finally provided names and details about 12 ...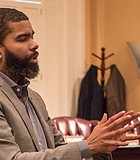 City & County
Mayor Chokwe A. Lumumba is joining 15 mayors from cities in the U.S. in a Mayors for Smart Crime Initiative, the Center for American Progress, announced today.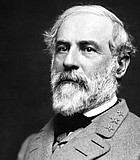 Civil Rights
The head of the Mississippi state agency that sent out a tweet this week honoring Confederate General Robert E. Lee once attended a rally of a racist organization that refers ...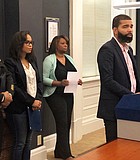 City & County
The City of Jackson sent out a cryptic and short press statement at 5:12 p.m. today, indicating that an older man may have died from an encounter with Jackson police ...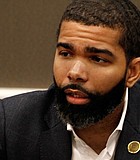 City & County
Mayor Chokwe A. Lumumba sent out a statement addressing several murders that roiled the capital city over the weekend—from a preacher killed in the Washington Addition to a teenager killed ...