Recent Stories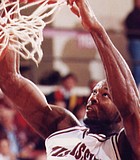 Person of the Day
Eric Dampier was a force in the middle of the Bulldogs' defense as he helped protect the rim with his 3.1 blocks per game. His defense helped MSU win the ...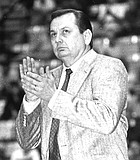 Person of the Day
Since there will be no March madness this year, it is a good time to look back on the great coaches and players of the past. One of those great ...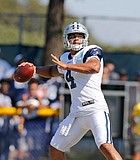 Person of the Day
The Dallas Cowboys placed the exclusive franchise tag on quarterback Dak Prescott, meaning he can't talk to any other teams and that Dallas has until July 15 to try to ...
Person of the Day
The exceptional season is bringing a first for Tougaloo as senior forward Ledarius Woods has been named a finalist for the Howell Trophy, which goes to the best men's basketball ...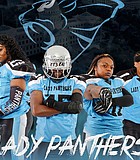 Sports
In August 2018, Cameron Veal and LaSteven Jackson talked about putting on a women's flag-football game for charity. This discussion laid the foundation for the Mississippi Lady Panthers.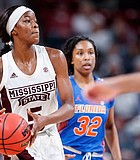 Person of the Day
Freshman forward Rickea Jackson was the Gatorade Michigan Player of the Year for 2018 and 2019. She was the Michigan Player of the Year in 2019, 2019 Michigan Miss Basketball, ...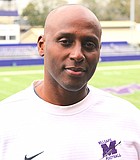 Person of the Day
Millsaps College named head football coach Aaron Pelch full-time athletic director in January 2020, leaving the school in need of a full-time head football coach. After searching, Millsaps hired Isaac ...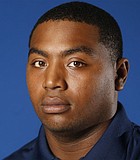 Person of the Day
After dropping the opening game of the 2020 baseball season to Southern Illinois University, Jackson State University gave the ball to its best pitcher. Preseason SWAC Pitcher of the Year ...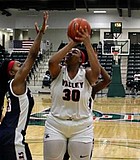 Person of the Day
Mississippi Valley State University women's basketball junior center Azaria Howard, one of this season's impressive players, earned Co-Southwestern Athletic Conference Player of the Week after her games against Jackson State ...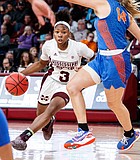 Person of the Day
A two-game performance earned Aliyah Matharu recognition from the Southeastern Conference as SEC Freshman of the Week. She is the second MSU freshman this season to earn the honor, joining ...