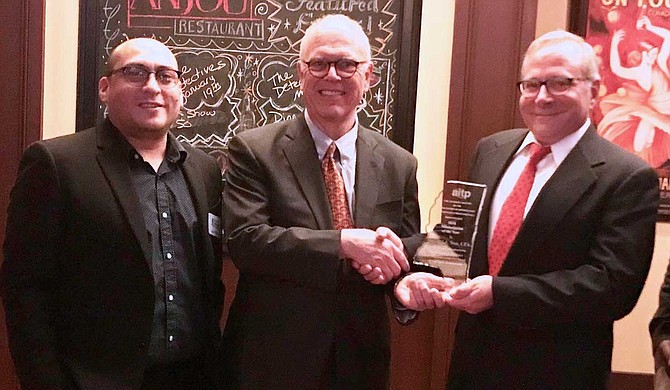 On Jan. 31, the Jackson chapter of technology organization CompTIA Association of Information Technology Professionals named Richard Sun (middle) as Mississippian of the Year. He says the award represents the collective achievement of everyone who is involved in the Mississippi Coding Academies. He is pictured with MSCA instructor Javier Peraza (left) and AITP President Bart Uharriet (right). Photo courtesy Mississippi Coding Academies
Stories this photo appears in: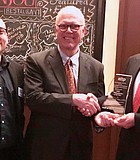 Person of the Day
While Richard Sun spent most of his working life maximizing shareholder value, he says Mississippi Coding Academies, of which he is a co-founder, is about maximizing human capital.