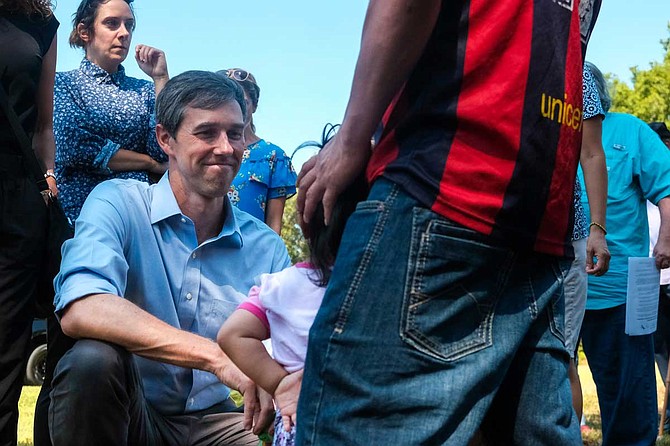 At a stop in Canton, Miss., Democratic presidential candidate Beto O'Rourke speaks with a little girl whose mother was taken in an ICE raid in town the week before. Her father, who has two other children, said ICE is still holding his wife at a facility two hours away. Photo by Ashton Pittman
Stories this photo appears in: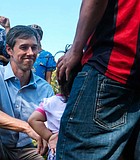 Immigration
"(Donald Trump) is terrifying this community. People who have done nothing to anybody else posed no threat to America. So there's no other reason to raid this community than to ...