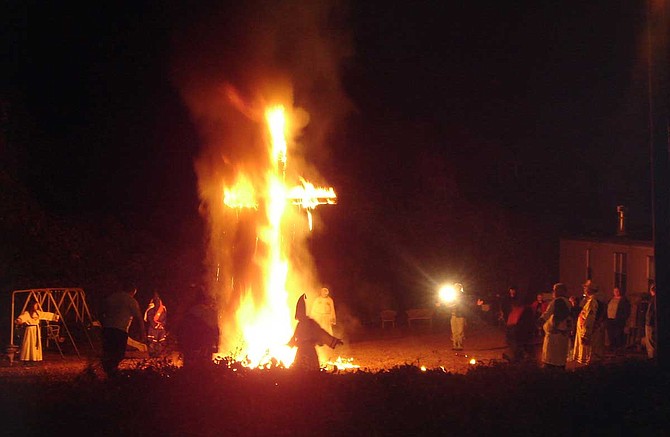 Cross burnings, like this one at an unidentified location in 2005, are less common than they were in the Jim Crow era, but remain staples of private Klu Klux Klan gatherings. People still sometimes use them to intimidate and harass African Americans. Photo courtesy Wikimedia Commons
Stories this photo appears in: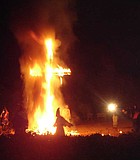 Civil Rights
A Mississippi man who burned a cross in a predominantly African American neighborhood in Covington County pled guilty to federal charges on Friday.