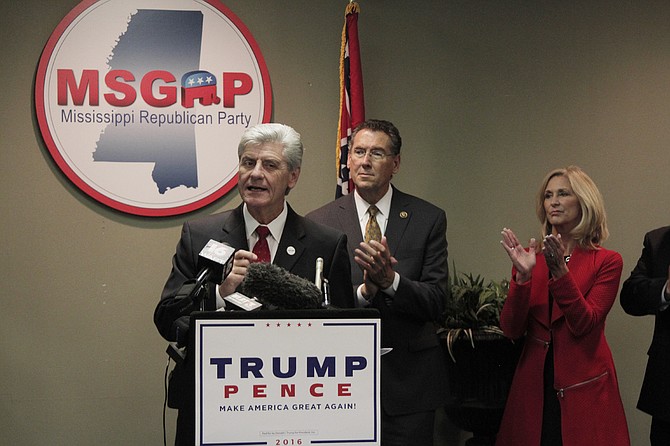 Gov. Phil Bryant is calling on Mississippians to come together "united in civility and trust" after Donald Trump won the 2016 presidential election.
Stories this photo appears in: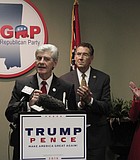 National
Leaders from the Mississippi Republican Party called on the state's citizens to unite as Donald Trump won enough states Tuesday night to be the next president of the United States, ...