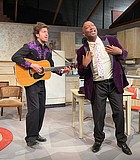 City & County
Austin Hohnke and Mark G. Henderson star in New Stage Theatre's production of "I Just Stopped by to See the Man" as English rocker Karl and blues musician Jesse "The ...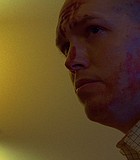 Art
Although Jake Milton acknowledges that many actors "cut their teeth" by performing in plays and that he got his start on the stage, he always knew that his goal was ...
Theater
Since its founding in 1945 as the Jackson Opera Guild, the arts organization formerly known as the Mississippi Opera Association has gone through a number of changes.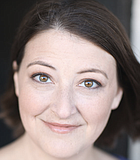 Theater
Like a lot of children growing up in the '80s, Keri Horn loved to watch cartoons like "The Smurfs" and "The Care Bears." But she might have been one of ...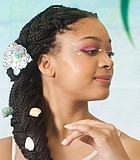 Theater
Each year, Power Academic and Performing Arts Complex, or Power APAC, produces a ballet for February featuring an all-student cast. This year, the dance department offers an adaptation of "The ...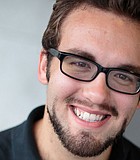 Theater
College can often be the time when we discover more about ourselves in a way that helps guide us as we choose the trajectories of our lives. Mac Mitchell entered ...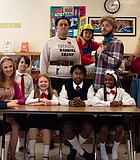 City & County
This winter season, New Stage Theatre presents Roald Dahl's "Matilda the Musical," directed by Sharon Miles with music and lyrics by Tim Minchin.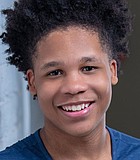 Music
The Mississippi Jazz Foundation named Jeffrey Cornelius, a senior at Murrah High School, as the up-and-coming artist of the year during its 16th annual Night of Musical Artistry at Duling ...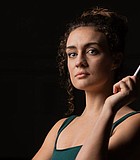 Theater
The opening nights of the Hearth & Mantel Theatre Company's production of "The Lady With Bruce Willis Eyes" brought in a larger crowd than the troupe anticipated.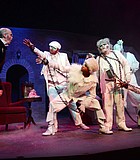 Theater
New Stage Theatre presents regular showings of "A Christmas Carol - A Ghost Story of Christmas" starting Dec. 5. The family-friendly performance features a swirling chorus of characters who dance ...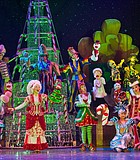 Theater
"Cirque Dreams Holidaze," a multimillion-dollar circus-like show that centers around the sense of wonder surrounding the holiday season, is coming to Thalia Mara Hall on Dec. 9.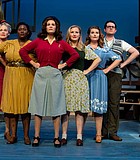 Theater
For New Stage Theatre's 54th season, the company is putting a focus on plays with a literary bent. New Stage started off with "Into the Breeches," a production that follows ...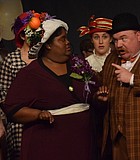 Art
Black Rose is performing the musical "The Music Man" Aug. 2-4 and 8-11. The theater's performance will be more stripped down than some other versions, says director Joshua Harris.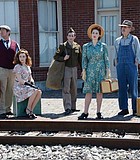 Art
"Bright Star" by Steve Martin and Edie Brickell, which takes place in the 1920s and 1940s, is loosely based on the legend of the "Iron Mountain Baby." New Stage is ...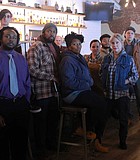 Theater
New Stage Theatre will perform Lynn Nottage's play "Sweat," a production about a group of people in a factory town who are dealing with the repercussions of a de-industrializing world, ...
Previous Next