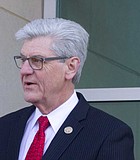 Personhood
With Mississippi House Speaker Philip Gunn and Lt. Gov. Tate Reeves at his side, Republican Gov. Phil Bryant signed the nation's most restrictive abortion bill into law on Thursday morning.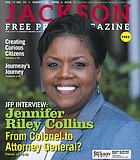 Cover
During our afternoon interview with Jennifer Riley Collins in downtown Jackson, she explained why she believes she is up to the momentous task of becoming the first African American woman ...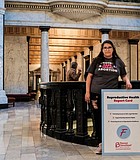 Personhood
Daniella Dismuke-Roja is an activist who is challenging laws that she believes threaten the rights of Mississippians. On March 14, she traveled to Jackson and joined a group of Democratic ...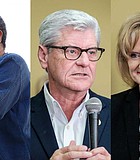 Civil Rights
Civil-rights activist Myrlie Evers-Williams told a radio host Friday that she refused "sit down and be quiet" after Mississippi Gov. Phil Bryant credited only President Donald Trump and the state's ...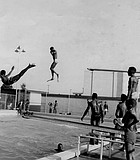 City & County
By 1961 in Jackson, not only could black and white citizens not legally drink from the same water fountains, but they could not swim together in the capital city's taxpayer-funded ...
Immigration
At the Neshoba County Fair in August 2018, U.S. Sen. Roger Wicker sought to assure a suspicious, conservative crowd of his allegiance to President Donald Trump's agenda.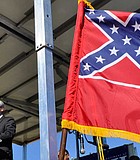 Civil Rights
In the wake of a new federal law declaring civil-rights hero Medgar Evers' home a national monument, Mississippi Gov. Phil Bryant credited President Donald Trump and Mississippi's two white Republican ...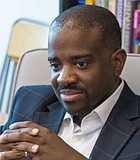 Politics
Mississippi House Speaker Philip Gunn called Ronnie Crudup, Jr. Tuesday evening to congratulate him on his victory after voters in south Jackson elected the local activist to fill a vacated ...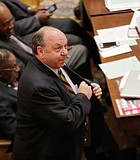 Education
Mississippi teachers told the Jackson Free Press that they agreed with critics of the Legislature's $1,000 raise bill, and they had their own criticisms of even a $4,000 raise.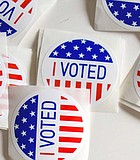 Politics
Mississippi voters in three state House districts head to the polls today to elect new representatives to fill vacant seats.
Politics
In his successful 2003 bid for state treasurer, critics accused current-Republican Lt. Gov. Tate Reeves of running ads designed to remind voters that his Democratic opponent, Gary Anderson was black. ...
Personhood
Not content with the number of obstacles currently in a pregnant woman's path to accessing safe abortion care, our state government has continued its efforts to erode Roe v. Wade. ...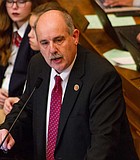 City & County
Mississippi's education voucher program, which subsidizes private-school tuition at the expense of public schools, could end next year after lawmakers allowed a bill to extend it to die in committee.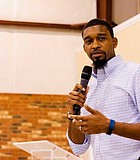 Education
A March 1 Jackson Public Schools meeting was one of various forums an organization called "Our JPS" has organized across the city to learn the ideals local residents want to ...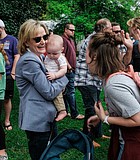 Politics
Just months after winning the most closely contested U.S. Senate race in Mississippi since the 1980s, U.S. Sen. Cindy Hyde-Smith plans to kick off her 2020 re-election bid next month ...
Previous Next