City & County
"I'm officially launching my new weekly Dossier, which will spotlight our accountability journalism, whether about how ICE raids are conducted or when public officials aren't being transparent or not following ...
Politics
Jennifer Riley Collins, the woman who hopes to succeed fellow Democrat Jim Hood in the Mississippi Attorney General's office, is accusing him of working to help her Republican opponent. Hood, ...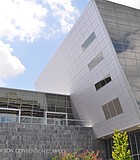 City & County
The fledgling Jackson Convention Center asked the Jackson City Council for bailout money this week and got it, but not without pushback from two members, Ward 3 Councilman Kenneth Stokes ...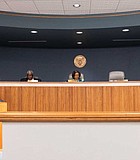 Politics
The Jackson Free Press is asking the Hinds County Board of Supervisors to delay its unanimous vote yesterday to dispose of documents relating to its former administrations as well as ...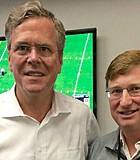 Education
Former Florida Gov. Jeb Bush plans to travel to Belden, Miss., next month to help raise money for the state's Republican nominee for governor, Tate Reeves, at a high-dollar luncheon.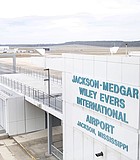 City & County
Capital-city residents do not have the right to govern the Jackson Medgar-Evers Wiley Airport or subpoena records from Mississippi legislators who voted to take over control of the facility, the ...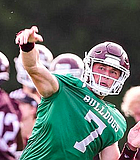 Immigration
"Y'all get all this crap in there about this damn illegal raid on these illegal aliens that stole jobs from American citizens," he lectured. "I think that really sucks because ...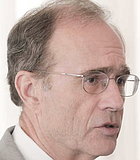 Politics
The Republican and Democratic candidates for Mississippi lieutenant governor found more to agree than disagree on in Thursday night's 30-minute debate, with similar positions on teacher pay, private-school vouchers and ...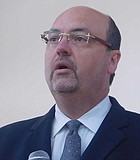 City & County
The City of Jackson, a defendant in a lawsuit over how it is handling the current water-billing crisis, sent out two press statements Wednesday night announcing a victory for its ...
Politics
Attorney General Jim Hood released a 43-page investigative report on whether Lieutenant Governor Tate Reeves was involved in an attempt to build a $2 million frontage road in Flowood, Miss., ...
Health Care
Mississippi Lt. Gov. Tate Reeves is pushing back against accusations that his leadership helped set the conditions for Mississippi's mental-health crisis.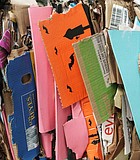 City & County
In the wake of the City's suspension of its recycling program, Jackson residents have limited recycling options.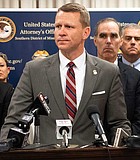 Crime
To address rising human-trafficking rates in Mississippi, a collaboration of government agencies has launched the inaugural Mississipi Human Trafficking Council.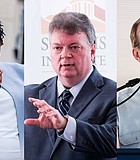 Education
Stacey Abrams, who nearly made history in Georgia's race for governor last year, is helping Democrats who are running for statewide office in Mississippi this year.
Politics
Former Jackson Police Chief Lee Vance said Friday that reforming the pretrial detention system in Hinds County would be a top priority for his administration if he is elected Hinds ...
Previous Next