Person of the Day
What began as a childhood pastime for Dominique McClellan has developed into his life's work.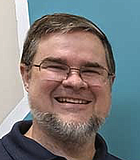 Person of the Day
Jackson resident Bryce Mullican has served as a coding instructor for the Mississippi Coding Academies' Jackson site since June 2018 after Innovate Mississippi launched the academy in October 2017.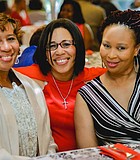 Person of the Day
Few leave as large an impact on the lives of students as do teachers. Leshundra Young of Germantown High School embodies this sentiment, as she has recently been named as ...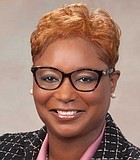 Person of the Day
Tchula, Miss., native Evelyn Edwards grew up in poverty, but she did not have the mentality of one who grows up that way, she said. She was her mother's, Annie ...
Person of the Day
Senior defensive lineman Eric Sadler earned Preseason All-GSC honors, as voted on by the league's head coaches; however, GSC also projects that Delta State will finish sixth in the conference, ...
Person of the Day
A year into his job as athletic director at Jackson State University, Ashley Robinson has been looking forward to implementing his plans to advance the athletics department.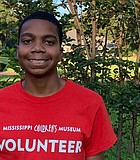 Person of the Day
While some teenagers may have spent their summer relaxing, John Wicks III spent half of his volunteering with the Mississippi Children's Museum, where he became "Volunteer of the Month" for ...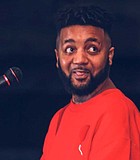 Person of the Day
D'Andre Jones, a Jackson-native hip-hop artist who performs under the name "808 tha Bass," is hosting an event called "Going Blue for Myositis 2" at Old Trace Park on the ...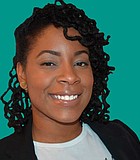 Person of the Day
Jackson-based business owners will gather to mingle and network at the "Mind Ya Business III" event, hosted by Jessica Marie on Saturday, Aug. 17.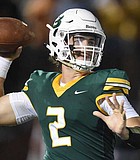 Person of the Day
With the 2019 season approaching, Belhaven University quarterback Hunter McEachern has a chance to rewrite the school record book for passing. The quarterback begins his senior season after setting the ...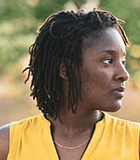 Person of the Day
At the Aug. 6 city council meeting, members gave a resolution to Jackson native Amber Johnson for becoming the first African American woman to graduate with a Ph.D. in computer ...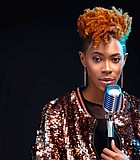 Person of the Day
As her way of saying goodbye to her home state, comedienne Rita Brent will host a comedy show called "Sipp on This Tea" on Saturday, Sept. 28, beginning at 7 ...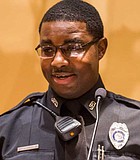 Person of the Day
The City of Jackson recognized Jackson Police Department Officer Martin Shields with the I AM COJ award, an employee-recognition program from the personnel department that acknowledges the service of the ...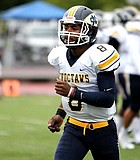 Person of the Day
Collins, Miss., native Detric Hawthorn leads the Choctaws' option attack and will be in his second year on offense. Mississippi College ended up as the top rushing team in the ...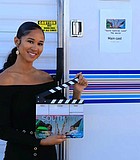 Film
When Christina Cooper was 19 years old, her ex-boyfriend, James Boyston, was shot and killed in Los Angeles, and to this day, police still haven't found his killer. His death ...