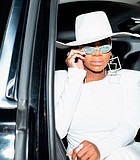 Music
Fantasia Barrino is enjoying a freedom she says she has not felt in years, and it is all thanks to her independent album, "Sketchbook."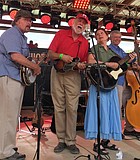 Music
Ardenland holds its annual BankPlus International Gumbo Festival on Saturday, Nov. 9, at Smith Park. This year, proceeds benefit the Harold T. and Hal White Memorial Scholarship. At the event, ...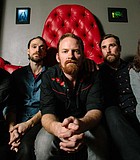 Music
Each year, the BankPlus International Gumbo Festival allows attendees to sample a number of gumbo dishes and vote for their favorites. Additionally, though, the annual event also features musical acts.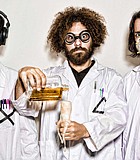 Music
Elephant Wrecking Ball brings its woven concoction of experimental jazz, hip hop and electronic music genres to Jackson on Wednesday, Oct. 30, at Martin's Downtown as part of the group's ...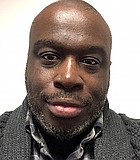 Music
Hip-hop activist and photojournalist Harry Allen has earned a tenured position in hip-hop culture for his prominent voice in politics, race relations and history for more than 30 years.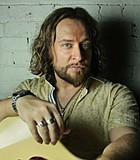 Music
For 15 years, Chad Wesley has bent strings in nearly every venue in Jackson. He has pounded the road relentlessly through at least 10 states.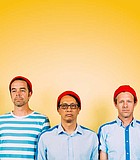 Music
From his home in the North County section of San Diego, Switchfoot lead guitarist Drew Shirley describes the controversy that surrounded the band's move away from gospel-centric music, into the ...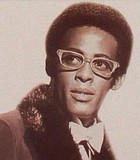 Music
The City of Meridian will honor the late David Ruffin, one of the lead singers of the Motown group The Temptations, on Oct. 26. The Meridian Star reports the city ...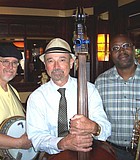 Music
The Jackson local music scene is constantly evolving, with new acts springing up each year and with veteran ones continuing to make waves. This overview covers a handful of music ...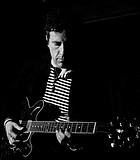 Music
Grammy-nominated country music singer-songwriter and producer Will Hoge is making his way to Jackson to share the stage with Stephen Kellogg at Duling Hall as part of the "Gentlemen on ...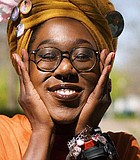 Music
When Charity Hicks was in eighth grade, her friend Jasira introduced her to Nicki Minaj after Jasira remixed one of Minaj's songs. Hicks loved the remix, and it inspired her ...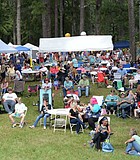 Food
Wells United Methodist Church in Jackson will host its 36th annual WellsFest music festival on Saturday, Sept. 28, from 9:30 a.m. to 4:30 p.m. at Jamie Fowler Boyll Park on ...
Music
Since May 2018, Lynyrd Skynyrd has been on a global farewell tour, entitled "Last of the Street Survivors." The Jackson Free Press caught up with Lynyrd Skynyrd guitarist and vocalist ...
Music
The city council honored the Millennium Temptations with a resolution for enriching community through music of reflection at the Aug. 20 city council meeting.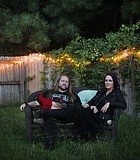 Music
With a new single, "When We Grow Old" and supporting video released on Friday, Sept. 13, married performers Stace and Cassie Shook are looking forward to getting back into the ...
Previous Next
Music Venues
Blogs
Blogs
Video