Media
The Associated Press sued the U.S. Department of Justice Thursday over the FBI's failure to provide public records related to the creation of a fake news story used to plant ...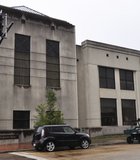 City & County
Brian Tolley, the executive editor of the Clarion-Ledger, announced his departure this afternoon on the newspaper's website.
City & County
Jim Romenesko is reporting about a Gannett plan that would involve staff cuts and require current newsroom employees to reapply for new jobs.
Media
When CNN first signed on, it was greeted by a chorus of skeptics. Not just doubt about Ted Turner's vow that his all-news network would be there long enough to ...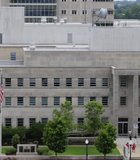 Media
Watching a state or federal court hearing or getting court records is usually a simple procedure in Mississippi. Just show up at the courtroom at the appointed time or ask ...
Media
The Pulitzer Prizes, journalism's highest honor, will be announced Monday. Among the potential contenders are reporters who revealed the massive U.S. government surveillance effort.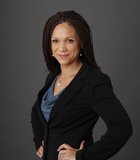 Media
Since MSNBC is in the political ring, its opponents are always on the lookout for things to attack. Lately, NBC's left-leaning cable news sister has offered plenty of ammunition.
Media
Parents must be aware of how their children are interacting in an era of instant communication, and they must exercise control over spaces where nothing ever disappears—even when it's not ...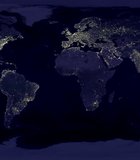 Environment
Coverage of climate change issues jumped in 2013, fueled by reporting on energy issues—fracking, pipelines, oilsands—and a heavy dose of wacky weather worldwide.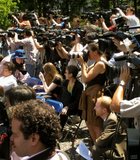 Media
"Deniers" see news media in lockstep with a conspiracy of scientists, bureaucrats, hippies and ne'er-do-wells to steal the world's energy markets and force us all to change our ways.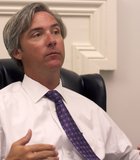 City & County
Over the weekend, New York Times columnist Frank Bruni wrote about politicians' new "controlled and controlling approach" for talking to voters.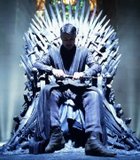 Media
"Game of Thrones" returns to HBO March 31.
Media
PASADENA, Calif. (AP) — On his upcoming NBC comedy, Michael J. Fox will play a newscaster who had quit his job due to Parkinson's Disease but returns to work in ...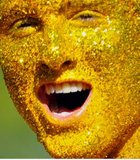 Media
OK, when Rick James told us to "Give it me, baby," we got it. But when The Clarion-Ledger plasters its new saying—"Give It * to Me Local.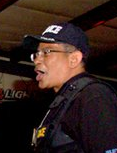 City & County
As the JFP approached its 10th birthday on Sept. 22, 2012, we asked current and former staff and interns, as well as readers, to share their favorite JFP moments.