Cover
I am sure many of you have children who have been home from school for too long and are getting antsy for something to do. Well, with a little creativity, ...
Cover
Social distancing is more than just a single action. It is a different way of living. El distanciamiento social es mucho más que una acción: Es una manera diferente de ...
Cover
The Jackson Free Press has gathered a listing of COVID-19 Testing Centers.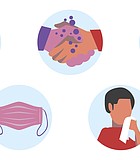 Cover
With COVID-19 continuing to run rampant in our state and in our country, the Centers for Disease Control has issued recommendations for preventative measures people can take to keep themselves ...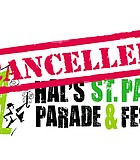 Fly
Since COVID-19 made its way to the continental United States, the virus has forced organizations to cancel or postpone events that have been embedded into the lives of citizens.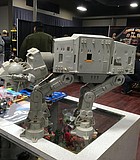 Fly
The inaugural Mississippi ToyCon took place on Saturday, Feb. 22, at the Brandon Civic Center. The event featured more than 40 vendors selling vintage and modern toys, comics and collectibles, ...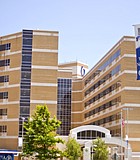 Best of Jackson
To allow Jacksonians the chance to give a shoutout to their workplace homes, we include the Best Place to Work category in our annual Best of Jackson issue.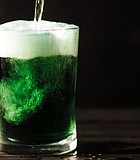 Business
We all love the fun that comes with St. Patrick's Day, but let's not forget that the capital city also houses a number of restaurants that offer specialty food and ...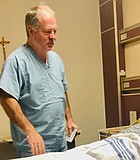 Health Care
Sometimes a headache isn't just a headache. Yazoo City native Michael Moore learned this lesson firsthand in 2018 when he took ill with a bacterial infection and was taken to ...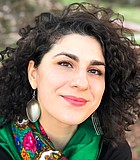 Fly
"In my position, I ask people questions, listen, read a lot, file public-records requests, attend public meetings—and try to translate all of this into coherent stories with the goal of ...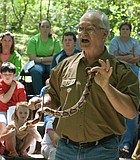 Fly
Spring is the season we often remember nature, and the Mississippi Museum of Natural Science provides a celebration of nature each year through its annual event, NatureFEST.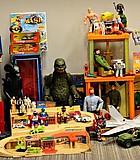 Fly
Many hobbyists await the day that a convention for their favorite pastime comes to their state. Local toy collectors can now cheer as the first-ever Mississippi ToyCon takes place on ...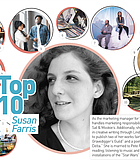 Fly
As the marketing manager for Mangia Bene Inc., Susan Farris handles marketing responsibilities for BRAVO!, Broad Street and Sal & Mookie's.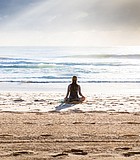 Health Care
When mom tells her millennial "Take care of yourself," eating a healthy diet and getting enough sleep and exercise might seem like it's enough. But for true self-care, young adults ...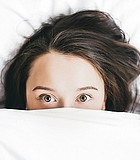 Style
I asked friends of mine who are professional fitness trainers, sports coaches and nutritionists to give me some tips, and now I am sharing an assortment of their recommendations to ...