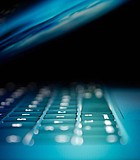 Crime
Mississippi Attorney General Lynn Fitch said Tuesday that her office has established a partnership with the U.S. Secret Service and in-state law enforcement agencies to investigate financial crimes that occur ...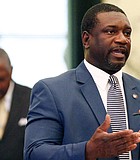 Crime
Accessibility to parole hearings would extend to more inmates across Mississippi's state prison system if Gov. Tate Reeves signs legislation passed in the state Senate this week.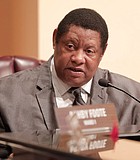 City & County
The Jackson City Council has approved $500,000 for the Hinds County Sheriff's Department over the objection of the mayoral administration and two council members in an agreement that no one ...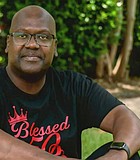 Crime
A judge is ordering the state of Mississippi to pay $500,000 to Curtis Flowers, a Black man who was wrongfully imprisoned more than 22 years and was tried six times ...
City & County
"(Illegal dumping) poses a big problem in the city of Jackson," Ward 6 Councilman Aaron Banks acknowledged at the Feb. 2 council meeting. "As soon as we organize cleanups to ...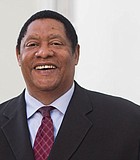 City & County
Convenient stores in Jackson must have security personnel between midnight and 5 a.m., under an ordinance the city council passed to help curb crime.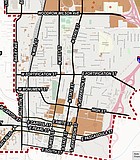 Crime
Mississippi Capitol Police are set to gain lead jurisdiction in parts of Jackson, as well as the ability to eject those it arrests on misdemeanor charges out of Hinds County, ...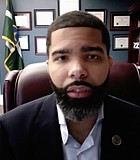 City & County
Mayor Chokwe A. Lumumba imposed a five-day curfew order for those under age 18 from 10 p.m. to 5 a.m. due to rising crime in the capital city.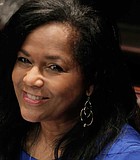 City & County
Concerns about indiscriminate shootings spurred the Jackson City Council to support House Bill 854, which proposes increased penalties against the practice. At its Jan. 27 meeting, the council voted unanimously ...
Crime
Three hundred first-time non-violent offenders went through a diversion program last year in Hinds County in exchange for dropped charges, District Attorney Jody Owens said at a press conference Tuesday.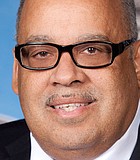 Crime
Sen. Derrick Simmons, D-Greenville, is asking the Legislature to add several felonies to the list of possible expungements from an inmate's permanent record five years after the offender's sentence was ...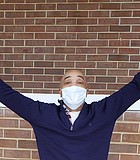 Crime
A Mississippi judge has dismissed a murder charge against Eddie Lee Howard, a Black man who spent more than a quarter-century on death row in the 1992 killing of a ...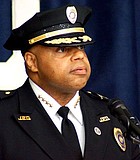 City & County
The Jackson Police Department made a second arrest six days after a group of people blocked Interstate 55 and had vehicles racing and doing donuts on the highway.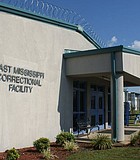 Crime
An inmate was pronounced dead Monday at a privately run prison in Mississippi after an officer found him lying unresponsive on a floor.
Crime
Mississippi's prison system used tax dollars to buy massage chairs, Himalayan salt lamps and a bedroom set and illegally paid some employees for extra work time they had accumulated, the ...
Previous Next