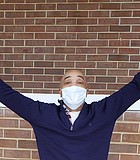 Crime
A Mississippi judge has dismissed a murder charge against Eddie Lee Howard, a Black man who spent more than a quarter-century on death row in the 1992 killing of a ...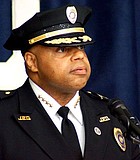 City & County
The Jackson Police Department made a second arrest six days after a group of people blocked Interstate 55 and had vehicles racing and doing donuts on the highway.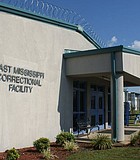 Crime
An inmate was pronounced dead Monday at a privately run prison in Mississippi after an officer found him lying unresponsive on a floor.
Crime
Mississippi's prison system used tax dollars to buy massage chairs, Himalayan salt lamps and a bedroom set and illegally paid some employees for extra work time they had accumulated, the ...
City & County
Former and current Jackson Police Department officers have filed a lawsuit accusing Mayor Chokwe A. Lumumba and Police Chief James Davis of abuse of office, infringement of civil rights, fostering ...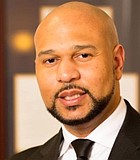 City & County
Harvey Hill's death in Madison County Correctional Detention Center in 2018 is highly disturbing, family attorney Carlos E. Moore said after viewing the video of prison guards brutalizing him and ...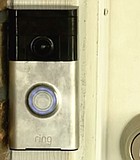 City & County
Mississippi's capital city could begin using residents' door security cameras in its effort to fight rising crime.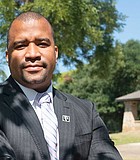 Crime
Hinds County District Attorney Jody Owens said he might seek charges against two police officers in a 2017 shooting that wounded a man they were chasing.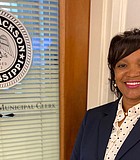 City & County
The City of Jackson will rent 25 jail beds in Yazoo County and another 12 in Holmes County to house people arrested for misdemeanors.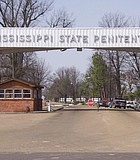 Crime
Mississippi Department of Corrections Commissioner Burl Cain said staff is making "every effort to reduce violence in (Mississippi's) prisons." Officials are installing new video surveillance systems inside the units to ...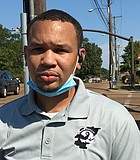 City & County
"The lesson is to make a better decision with your life because when you involve yourself in gun violence, either you shoot somebody, you kill somebody, you are also making ...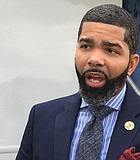 City & County
Mayor Chokwe A. Lumumba accused United States Attorney for the Southern District of Mississippi Michael Hurst Tuesday of politicizing crime problems in the capital city.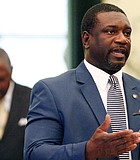 Crime
Mississippi Sen. Juan Barnett, D-Heidelberg, found that forgiveness heals victims and perpetrators alike. That's what inspired him to push for parole reform in his new position as chairman of the ...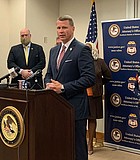 City & County
Mississippi's capital city says it plans to work with the U.S. Department of Justice to help fight crime. Jackson City Council President Aaron Banks says U.S. Attorney Mike Hurst extended ...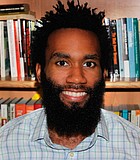 City & County
"Despite many promises and assertions that alternatives to policing are needed, the mayor continues to tout his record of providing JPD with more surveillance gadgets, weaponry, more officers and fleets ...
Previous Next