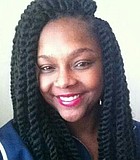 Crime
The City of Oxford has fired Mathew Kinne, a white police officer charged in the killing of a black woman with whom he was romantically involved.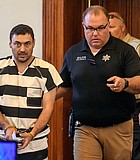 Crime
Relatives of a slaying victim were outraged Wednesday when Mississippi court officials discussed possible bail for a white police officer accused of killing the black woman with whom he was ...
11 hours, 31 minutes ago ...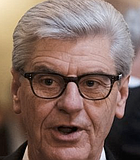 Domestic Violence
Mississippi's governor and two other top Republicans say Republican Rep. Doug McLeod of Lucedale should resign if he punched his wife.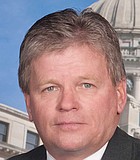 Domestic Violence
A police report says a south Mississippi lawmaker punched his wife in the face after she didn't undress quickly enough when the lawmaker wanted to have sex.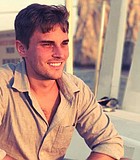 Crime
When Trevor Gray left a local bar to go to an after party in the early hours of April 13, the Wayne County, Miss., native could not have known that ...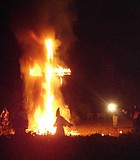 Civil Rights
A Mississippi man who burned a cross in a predominantly African American neighborhood in Covington County pled guilty to federal charges on Friday.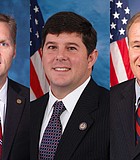 Domestic Violence
All three Republicans in Mississippi's Congressional delegation voted against renewing the Violence Against Women Act on Thursday.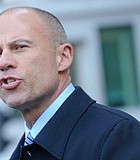 Crime
Michael Avenatti, the high-profile attorney who formerly represented Stormy Daniels, defrauded a Mississippi bank, federal prosecutors in California charged on Monday.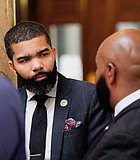 City & County
The Jackson City Council recently approved the use of the StarChase system, which allows police cruisers to shoot GPS tracking devices that stick to fleeing suspects' vehicles, to cut down ...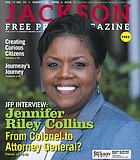 Cover
During our afternoon interview with Jennifer Riley Collins in downtown Jackson, she explained why she believes she is up to the momentous task of becoming the first African American woman ...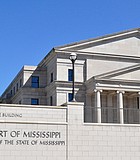 Justice
This week, the Supreme Court will consider whether Curtis Flowers' conviction and death sentence in a sixth trial should stand or be overturned because prosecutors improperly kept African-Americans off the ...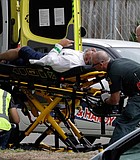 Crime
World leaders expressed condolences and condemnation Friday following the deadly attacks on mosques in New Zealand, while Muslim leaders said the mass shooting was evidence of a rising tide of ...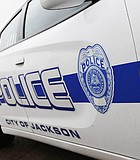 City & County
The city of Jackson announced the firings of three officers and a supervisor Tuesday following an internal affairs investigation of the arrest and death of 31-year-old Mario Clark.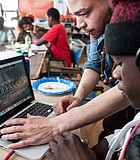 Crime
A record 459 children were in custody in 2015 in Hancock County on Mississippi's Gulf Coast—the highest number of children in detention facilities per capita in the state.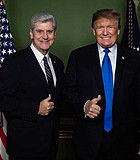 Crime
"You're the only president that can do this," Mississippi Gov. Phil Bryant says he privately told President Trump last year, as he urged the fellow Republican to support criminal-justice reform.
Previous Next