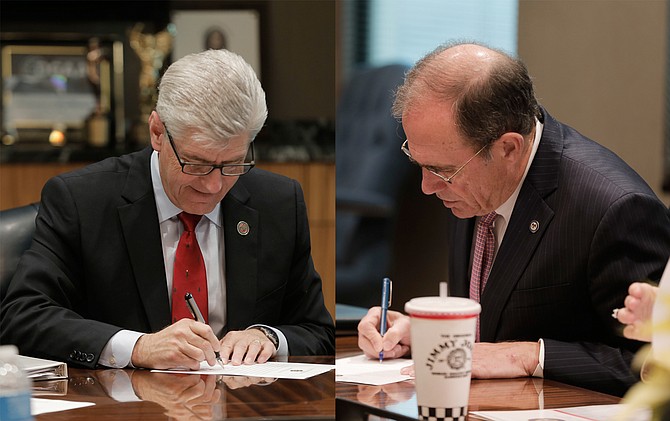 JACKSON — Donald Trump officially won Mississippi with 58 percent of the vote this week when Secretary of State Delbert Hosemann certified the election results.
The Mississippi Board of Election Commissioners—made up of Gov. Phil Bryant, Secretary of State Delbert Hosemann and representatives from the attorney general's office—also certified the election of three Mississippi Supreme Court justices and three Mississippi Court of Appeals judges.
All election results for the state, including the presidential election, are now available online.
This year, 1.209 million Mississippians, or 53 percent of the voting-age population, cast their votes for the next president and vice president of the United States. Donald Trump won the state with almost 58 percent of the votes, or 700,700. Hillary Clinton received 40 percent of the state's votes, with 485,000 Mississippians voting for her.
This turnout, while solid, is not as high as 2008 or 2012. When Barack Obama first ran for office in 2008, 1.289 million Mississippians voted, a record high for voter participation in the state. And when Obama ran for re-election in 2012, about 1.285 million Mississippians turned out to vote.
On Monday, Dec. 19, Mississippi's six electors for the electoral college will meet at the Capitol to cast their votes officially in the presidential election. No federal law or constitutional provision requires electors to vote in accordance with the popular vote, but all six of Mississippi's electors are pledged to vote for Donald Trump, Jennifer Dunagin, the communications director at the Mississippi Republican Party confirmed.
Mississippi has six electoral votes in the electoral college; the state's population and the number of U.S. elected officials in the state determine this number. The Mississippi Republican Party chose Mississippi's six electors at its nominating convention in May. Political parties choose their electors, and those slates go to the secretary of state's office prior to the election.
When voters select a presidential candidate on the ballot, they are also selecting their state's electors, according to the U.S. National Archives information on the electoral college. By voting for Trump in November, Mississippians chose the state GOP's list of six electors to cast votes for Trump next week.
Mississippi's electors are Patricia Hebert, Joe Sanderson Jr., Bradley White, J. Kelley Williams, William Yates Jr. and Wirt A. Yerger Jr., the August certification letter sent to the secretary of state's office shows.
White has removed himself as an elector, Dunagin confirmed, because he recently took a job with the federal government. A constitutional provision disallows senators, representatives or other people holding office to be electors but is unclear on those who work for federal officials.
"We have been told that although the law does not appear to be clear as to whether this restriction extends to all federal staff, the National Archivist has advised that the restriction could disqualify any person who holds a federal government job from serving as an elector," Dunagin said in an emailed statement.
With White's spot empty, Mississippi state law instructs the electors to appoint someone to fill the vacancy. On Monday, electors must to select someone to fill White's spot and then cast their official votes in the electoral college. State electoral votes are counted in a joint session of Congress on Jan. 6.
The state's electors will cast votes on Monday, Dec. 19, at 10 a.m. in Room 114 at the State Capitol.
Email state reporter Arielle Dreher at arielle@jacksonfreepress.com and follow her at @arielle_amara on Twitter for breaking news.
More stories by this author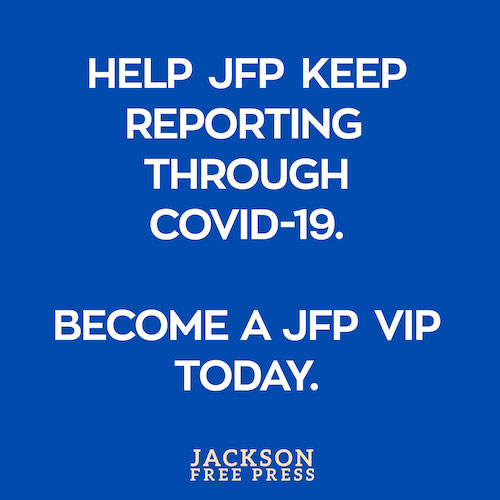 COVID-19 has closed down the main sources of the JFP's revenue -- concerts, festivals, fundraisers, restaurants and bars. If everyone reading this article gives $5 or more, we should be able to continue publishing through the crisis. Please pay what you can to keep us reporting and publishing.