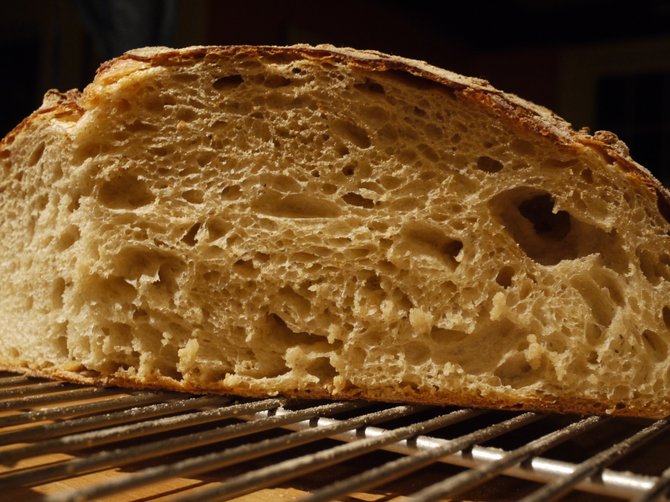 At the end of the day, I'm sure you would rather have a sandwich than a salad, and I don't blame you. But for some, such as those with celiac disease or just gluten sensitivity issues, bread, even the whole-wheat variety, is probably not much of a friend. Celiaccentral.org estimates that 1 percent of American's have the disease, whether they are diagnosed or undiagnosed. About six times that amount, or 18 million more people, are gluten intolerant. If you find yourself in either of these categories, you may have to make many concessions, such as finding a restaurant that serves gluten-free bread or cooking with unfamiliar ingredients.
But worry not. There is a type of bread that lends itself well to gluten intolerance and celiac disease and isn't made with strange ingredients: Sourdough. Sourdough is a type of bread that is fermented with yeast. A sourdough starter is basically just flour, yeast and water that has been sitting out for a few days. The environment inside the mixture is a delicate balance between yeast and bacteria. Yeast metabolizes the glucose and bacteria ferment the sugar the yeast can't metabolize. The yeast then metabolizes the bacteria's byproducts, which produces a carbon dioxide gas that serves as a leavener. The acidic conditions result in a weaker gluten content. Due to that, many people with celiac disease and gluten intolerance are able to enjoy sourdough without a whole lot, if any, of backlash.
If a sourdough starter sounds gross to make, think again. Any time you make pizza or other bread products, you generally use an active yeast, which is a bacteria. All you're doing with sourdough is letting it sit longer.
If you're still turned off by the idea, think of your starter as a pet or a plant, since it kind of is one (though more plant than pet). I named mine Sparky.
Sourdough Starter
What You Need
Place one cup of wheat flour, one cup of filtered water and half the packet of yeast in the jar and mix. Put the jar on a plate, cover it with a paper towel wrapped with a rubber band and let the starter sit for 12 hours. After the first few hours, the level should have doubled in size. Pour out half the mixture and then add another 1 cup of flour and 1 cup of water and mix everything together. Repeat this twice a day (or every 12 hours) for about eight days.
If the starter gets too large for the container, I'd put it into a bowl. After the starter's first day, use non-chlorinated all-purpose flour instead of wheat flour to feed it.
If you find that at some point your starter won't rise, try one of these two things: If the starter is too watery, add less water; if it looks fine but still won't grow, add some sugar to feed the yeast.
Sourdough Pizza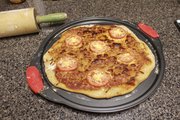 Even in its young stages, the starter can be used to make a delicious recipe. For those of you who suffer from gluten issues, keep in mind that at young stages, the gluten hasn't completely broken down.
1 cup discarded sourdough starter
1 cup all-purpose flour + extra for the dough
1/2 packet active dry yeast
1 tablespoon olive oil
1 teaspoon salt
1 teaspoon nonfat dry milk powder
6 ounces pizza sauce
5 ounces cheese blend, shredded
1 Roma tomato, sliced
In a large, floured mixing bowl, mix the starter, flour, olive oil, milk powder and salt together. Oil another bowl, place the ball of dough in there, cover it will oiled plastic wrap (you can just spray it) and let it rise for two hours, or until it doubles in size. Preheat the oven to 400 degrees. On a floured surface, roll the dough into a circle that's about a 1/2-inch thick. Add the sauce, cheese and tomatoes, place the pizza on an oiled cookie sheet and bake the pizza for 10 to 15 minutes. Let it cool for about five minutes and then slice and enjoy.
Sourdough Bread
Here comes your pet starter's shining moment. After about eight days, the gluten in the mixture has broken down so much that it's hardly even there. At this point, it should be safe to make a nice batch of sourdough bread.
Many people will tell you that you need fancy materials, such as a bread baker. Fear not, though. Once sourdough hits this point, it's much like baking regular bread; you just have to let it sit out longer.
At this point, your starter has essentially become a smelly, sticky sponge.
1 1/3 cups all-purpose or bread flour
1 cup sourdough starter
1/2 cup water
Combine the flour, starter and salt in a medium-sized bowl and mix everything together. Then knead the dough until it no longer sticks to the sides or bottom of the bowl. Brush oil on it and place the dough in another bowl. Cover the bowl in plastic wrap and place it in a warm spot until the dough doubles in size, about an hour and a half. After the dough has doubled in size, place it onto a lightly floured surface. Sprinkle the dough with flour and gently knead it until it forms into a tight ball.
Cover the dough with a kitchen or tea towel for another hour and wait until it doubles in size again.
Preheat the oven to 400 degrees. Using a sharp serrated knife, cut a large X into the top of the dough.
Place it in the oven on a baking sheet and bake until golden brown, about one hour.
Remove from the oven and let it cool on a wire rack for at least 30 minutes.
More like this story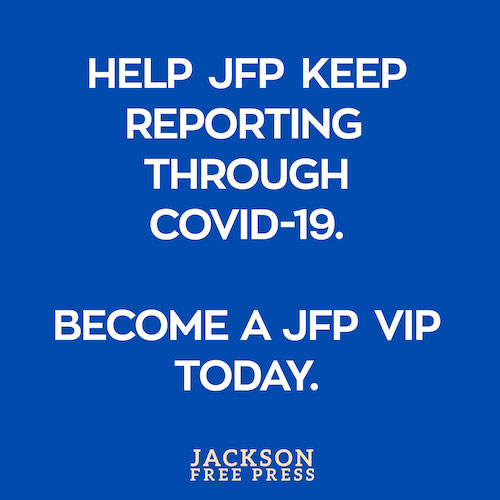 COVID-19 has closed down the main sources of the JFP's revenue -- concerts, festivals, fundraisers, restaurants and bars. If everyone reading this article gives $5 or more, we should be able to continue publishing through the crisis. Please pay what you can to keep us reporting and publishing.