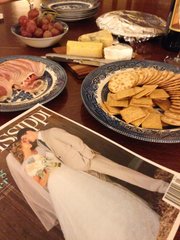 Last week, I noticed an announcement in my social-media feed about a new line of "Mean Girls"-themed jewelry—bracelets that say, "That's so fetch," and such. For those of us of the female persuasion, that movie resonates in an "it's funny because it's true" way. Who among us doesn't have an experience with (or being) "mean girls"? For me, the torment came in junior high, involving such stunts as a thumbtack put on the seat of my desk to jab me in the thigh upon sitting down. Hell hath no fury like pre-teen girls.
But then we grow out of it ... or do we? Blame the "Real Housewives," blame social media, blame society for conditioning us to feel better about ourselves by putting others down ... or blame ourselves. Whatever the cause, the jewelry got me thinking about a recent evening that left me questioning: Am I a grown-up Mean Girl?
Like many a Mississippi lady, I eagerly await the annual Mississippi Magazine Wedding Register issue, but not to peruse it for ideas and romantic notions. I've never been one of those girls who sits around thinking about her dream wedding.
No, what I look forward to is laughing at what I consider the ridiculous over-the-topness of many of the affairs and, of course, critiquing sartorial and decor choices. This year, when the magazine arrived, I decided it warranted an event. I gathered three other gal pals together one evening to review it. We got wine. I baked a cake. We procured cheese and prosciutto. We had Post-It notes to mark the most noteworthy pages with comments before sending the issue to friends out of state. We were ready. And so, we judged.
Page by page, wedding by wedding by wedding, we judged so much and so hard that after two hours, we had to stop for the night, pledging to reconvene so we could finish. And then it hit me. All of us judge others. Whether it's watching beauty pageants, the red carpet at awards shows or even just watching the evening news, I dare say there are few among us who haven't uttered a "What was she thinking wearing that?" But still, should I openly celebrate it so?
I thought back on our evening. A number of the weddings left us with nothing catty to say, merely commenting on how beautiful everything was. And there were several where I just said: "They look really happy to be getting married. I can't say anything bad about that. Good for them." But that wasn't the theme of the night. And without question, we just accepted that by virtue of putting oneself in the magazine, one accepts possible judgment. Indeed, some comments were, "She knew people would sit around doing this, and that's the photo she picked?"
It's the same thing with anyone in the public eye, is it not? We watch "Fashion Police" and devour magazines' Best- and Worst-Dressed lists. Heck, entire social-media threads and news articles are dedicated to the footwear and accessories of female politicians. We may dream of a society in which people are judged by what they say and do and not what they wear or how they look, but let's face it: Superficial things are what we notice first.
Am I ever going to stop noticing and commenting on things like what people wear? I'll be honest—no, I am not. (I'm looking at you, people who wear pajamas in public.) I don't even know if I could if I tried. But I can become more aware of it, and how hurtful it can be. I think it was Kathy Griffin who once said something about how she doesn't say mean things to people's faces. She talks about them behind their backs because that's called manners.
Like "Mean Girls," that's funny because it's true. But it's still not nice. So I think I'll work on being more encouraging and supportive and less catty toward other ladies. At least until the Oscars Red Carpet ...
More like this story
More stories by this author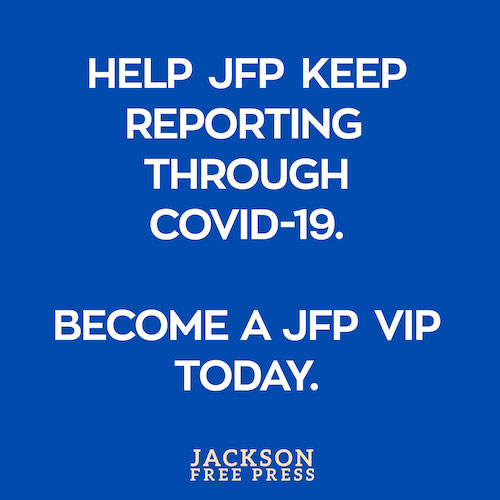 COVID-19 has closed down the main sources of the JFP's revenue -- concerts, festivals, fundraisers, restaurants and bars. If everyone reading this article gives $5 or more, we should be able to continue publishing through the crisis. Please pay what you can to keep us reporting and publishing.