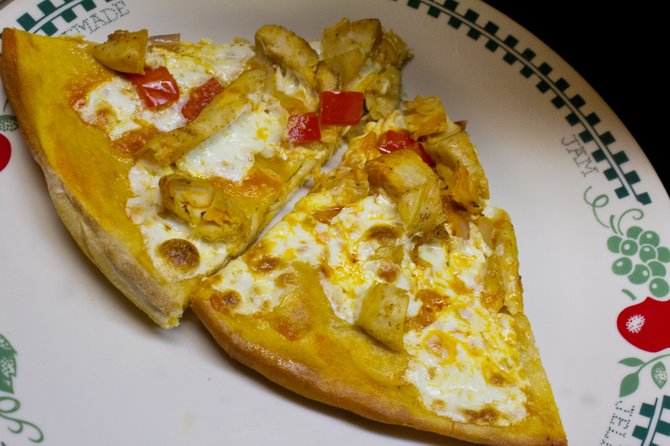 I made pizzas at one of my previous jobs. Not from scratch, mind you—it was a streamlined and simple process: thaw out bricks of pizza dough, flour and roll them to the correct size, and then pile on the ingredients. But I considered the possibility of making my own pizza. The first few times I did, I used pre-made crusts and sauces—easier and more budget-friendly, on the surface of it. The pizzas came out great but lacked a homemade touch.
In college, I made dough from scratch a few times, but it always came out too chewy. I gave up for a little while because, while it's simple, making dough is a tedious and messy task. You have to be able to stand long periods of folding and molding, and you have to get past the fact that you have gooey dough all over your hands—but, to me, there's nothing better than getting elbow-deep in flour and water and yeast.
Pizza recipes are pretty basic all around, but you can substitute different ingredients. For instance, I use honey instead of sugar. When baking, the yeast has to grow, and bakers sometimes use a sugar or starch to aid in the proofing. A sweetener isn't necessary, but it adds a different element to the flavor. The non-fat dry milk, which up until this point I've never used, makes the pizza a little softer—something I've struggled with in the past. I threw the minced garlic into the crust to give it a more Italian flavor.
This makes a lot of dough. You can cut the recipe down or freeze extra for later.
Buffalo Chicken Pizza
Dough:
1 package active dry yeast
1/4 cup non-fat dry milk
1/2 teaspoon kosher salt
1 tablespoon honey
1 1/3 cup luke warm water
2 cups all-purpose flour
2 cups whole wheat flour
3 tablespoons olive oil
1/2 tablespoon garlic, minced
Buffalo sauce:
2/3 cup cayenne pepper sauce
1/2 cup cold unsalted butter
1/4 teaspoon Worcestershire sauce
1 tablespoon all-purpose flour
Chicken:
1 tablespoon olive oil
1 1/2 tablespoon creole seasoning
1 pound raw chicken tenders
Additional Toppings:
1 cup of mozzarella + any other cheese you want
Whatever vegetables you want—I recommend red onions and peppers (I like sweet bell peppers and banana peppers). If you want freshness with your spice, try celery and shredded carrots.
Directions:
Put active dry yeast, non-fat dry milk, salt and honey into a large bowl. Pour the water in and stir until the ingredients are combined and there is a light foam on the top. Let the mixture sit for three minutes. Pour in two tablespoons of olive oil and the garlic and stir again.
Add the flours and stir until the mixture starts to combine. This is the point where you must get your hands dirty. Mix the dough with your hands until it forms a ball and the flour is absorbed. I recommend putting flour on your hands for this part to keep the dough on your hands to a minimum. If the dough is dry and flaky, add a little water to the bottom of the bowl. Keep rolling and folding until a large dough ball is formed and everything is combined.
Flour a parchment sheet or pan and add the dough ball to it. Knead the dough for about 10 minutes: press, fold and stretch the dough until it's flat, round and thick. Divide the dough into four equal parts. Wrap however much you want to save in plastic wrap or a Ziploc bag. Set the dough into an airtight container and put it into the freezer.
For the rest of the dough, grab a rolling pin or large glass bottle and roll the dough into a circle. Start from the center and work your way out, being sure not to roll the center too thin. Roll in different directions to get the dough consistency right. If you get holes, just pinch the dough together and use a tiny bit of water on to seal the fold. If the dough feels too thin, you can always knead it back into a ball and try again.
Add the last tablespoon of olive oil to a pizza pan. Use a paper towel to spread it around. Carefully place the dough onto the pan, cover it and let it sit in a warm place for an hour and a half.
While the dough is rising, start the chicken. Preheat the oven to 350 degrees.
Add the tenders to a large bowl and pour in the seasoning and olive oil. Toss until the chicken is coated in seasoning and oil. Place the tenders in an oven-safe pan and cook for 30 minutes, or until the chicken is cooked through and the center temperature is 165 degrees. Let the chicken cool while you make the sauce.
Combine the pepper sauce, butter and Worcestershire in a microwave-safe glass bowl. Microwave for 20, 30 and 60 seconds, stirring between each interval. The sauce is done cooking when the butter is fully melted. To thicken, gradually add the tablespoon of flour, whisking as you do so to prevent clumps.
Prepare your cheese, cut up the chicken and get any other toppings ready. When the dough is done rising, preheat the oven to 475 degrees. Add the sauce, cheese, chicken and toppings. Cook the pizza until the cheese is bubbling and the edges of the dough are just barely browned.
All together, you'll spend about two hours making this pizza. It's a hefty amount of time, but the only way to make a great pizza is to practice patience. The added bonus is that you now have pre-prepped pizza dough to experiment with other kinds of pizza.
More like this story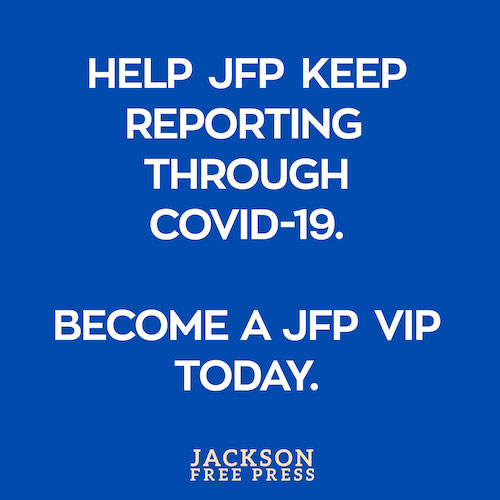 COVID-19 has closed down the main sources of the JFP's revenue -- concerts, festivals, fundraisers, restaurants and bars. If everyone reading this article gives $5 or more, we should be able to continue publishing through the crisis. Please pay what you can to keep us reporting and publishing.