For the past few days, the Jackson Free Press has been working on a story about Mayor-elect Chokwe Lumumba's transition to officially take the reins at city hall on July 1.
It's one of the bread-and-butter stories that newspapers often write when there is a change in power. First comes the campaign, then the transition, then the new administration's first 90 days in office, so forth and so on.
As we have stated before, Mr. Lumumba and his surrogates were always generous with his time during the campaign, and we have expressed our appreciation for that. We are appreciative not because Mr. Lumumba helped us fill the space in our print newspaper and on our website, but because our most important job is to inform the public.
We are thus aggrieved at the lack of transparency displayed in Mr. Lumumba's transition apparatus. Last week, the mayor-elect announced and introduced the members of his transition team at a press conference. This week, Lumumba's interim communications director told us that the members of that team, which are advising Mr. Lumumba so that he can hit the ground running when he is sworn in July 1, would be off-limits to the members of the news media.
It is not idle curiosity that motivates us, but recognition that although Lumumba won election by receiving a majority of votes in the recent election, members of his appointed transition team did not. As advisers for public policy, therefore, they warrant vigorous scrutiny.
Politicians' lack of transparency is a troubling and pervasive trend in Mississippi. Earlier today, a local elected official joked that he does not return phone calls to Jackson's daily newspaper, The Clarion-Ledger. It's no secret that we're not that publication's biggest fans, either, but there is a problem when officials pick and choose which media they will engage. The Jackson Free Press is no stranger to this brand of journalistic prejudice. Gov. Phil Bryant's communications staff will not so much as send us press releases. Secretary of State Delbert Hosemann's spokeswoman recently told us that she would only accept email questions from JFP reporters, stating we had misquoted her. She declined, however, to say where or when.
Again, we are not asking for asking's sake. In our view, news organizations and government officials represent the same constituency and serve the same function--to arm citizens with information about how their elected representatives are spending their tax money and upholding the tenets of democracy on which our Republic rests.

It doesn't matter what they think of an outlet. Failure to communicate with the media is a failure to communicate with the citizenry, and it's time that officials in our state, from Mayor-elect Lumumba to Gov. Bryant, recognize that.
More like this story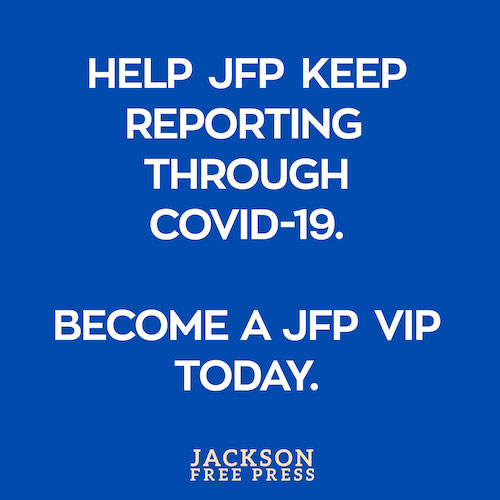 COVID-19 has closed down the main sources of the JFP's revenue -- concerts, festivals, fundraisers, restaurants and bars. If everyone reading this article gives $5 or more, we should be able to continue publishing through the crisis. Please pay what you can to keep us reporting and publishing.