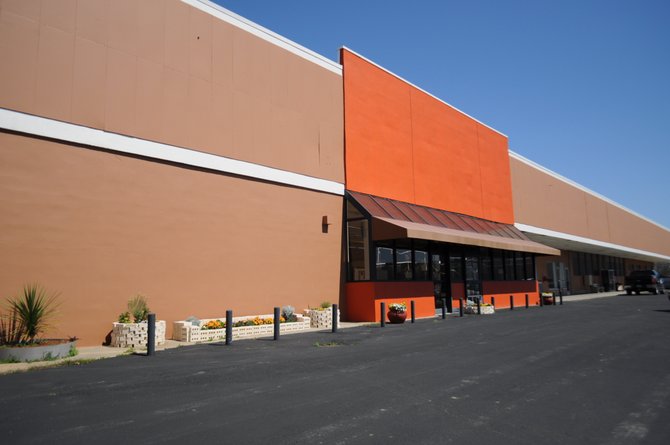 I frequently find myself talking about the diversity of Jackson's people and its vibrant creative class. And yet, it sometimes strikes me—or, quite frankly, has to be pointed out to me—that I nonetheless surround myself with people who are ... well, like me. Which is to say, I'm around a lot of lawyers and creative-class types, and mostly people who live downtown or in the Fondren and Belhaven areas.
I've written before about exploring areas of my own neighborhood and adjacent areas that I didn't even know existed. But what of an area I typically avoid? Could I actually come to better understand ... the suburbs?
I often joke (though it's pretty much true) that, as a downtowner and general city gal, I pack a snack for the long trip if I have to go farther north than Highland Village. My belief in the necessity of a strong core city to the health of the metro area at large is firm and passionate, but just as Jackson needs the support of our friends who live outside its limits, that doesn't mean that I see the 'burbs as an enemy. And yet, other than my maintenance visits to Body Anew Medical Spa (113 W. Jackson St., Ridgeland, 601-605-0452, bodyanewmedicalspa.com) and an occasional jaunt to Libby Story (1000 Highland Colony Parkway, Suite 5003, 601-717-3300), I don't spend much time there.
Lately, I had a chance to get to know some of our neighbors to the north a little better. Nick's in Fondren (3000 Old Canton Road, 601-981-8017) recently hosted a Champagne dinner. Because I fully embrace an attitude in life that bubbles make everything better, I immediately signed up. Upon arrival at the event, my date and I received our welcome glass and, on entering the room, noticed no assigned seating. Rather, we were invited to sit wherever we liked at the round tables for eight. We were two, so this meant making new friends.
Our table ended up a foursome, with the two of us and two friends enjoying a girls' night out. They'd come into town from Madison. And I think over the course of the evening, we all learned a little something of the others' experience. I was glad to hear that one of the ladies had recently come downtown and eaten lunch at Bruno's Adobo (127 S. Roach St., 601-944-9501) and that they both had come into town for a night out at Underground 119 (119 S. President St., 601-352-2322, underground119.com). But the idea of urban apartment living seemed new to them; they were surprised and curious to learn that I live downtown.
One of the ladies is the owner of Village Boutique (1888 Main St., Madison, 601-957-0010). I didn't even know where the store is; now I not only know its location, but that they carry several brands of jeans that I like. I always enjoy learning about a new place to shop locally, so I am eager to go check out her wares. They also raved about the Livingston Farmers Market (129 Mannsdale Road, 601-898-0212), which (I'm ashamed to admit) I have never driven to. Their enthusiasm and ambassadorship of the market may finally get me there.
The following week, I found myself in Ridgeland for two days while fulfilling my annual continuing-education requirement for my law license. Each day, our class instructor, who was an out-of-towner, asked for suggestions of places to eat for lunch and dinner. I listened eagerly to what others offered up as nearby places to check out, particularly since our instructor professed himself a "chain guy." Suggestions included Burgers and Blues (1060 E. County Line Road, Suite 22, Ridgeland, 601-899-0038), Ticos (1536 E. County Line Road, Ridgeland, 601-956-1030) and Mediterranean Grill (6550 Old Canton Road, Ridgeland, 601-956-0082). All three are suburban, yet locally owned places that I confess I've never visited but would like to explore.
Continuing education completed, I'm back to downtown for the rest of my week and quickly found myself back in my routine, headed back to my usual neighborhood haunts. But it's with a reminder to get out of my comfort zone sometimes. After all, friendship is a two-way street.
More like this story
More stories by this author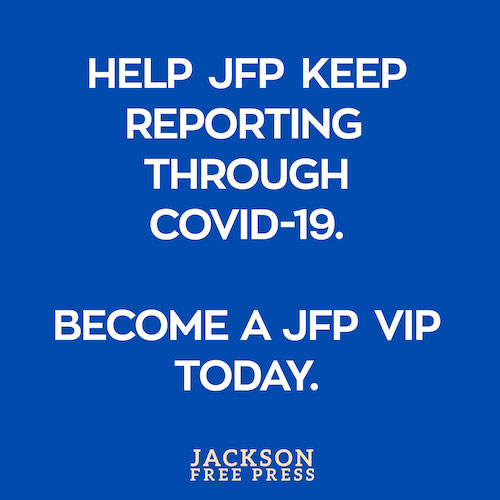 COVID-19 has closed down the main sources of the JFP's revenue -- concerts, festivals, fundraisers, restaurants and bars. If everyone reading this article gives $5 or more, we should be able to continue publishing through the crisis. Please pay what you can to keep us reporting and publishing.