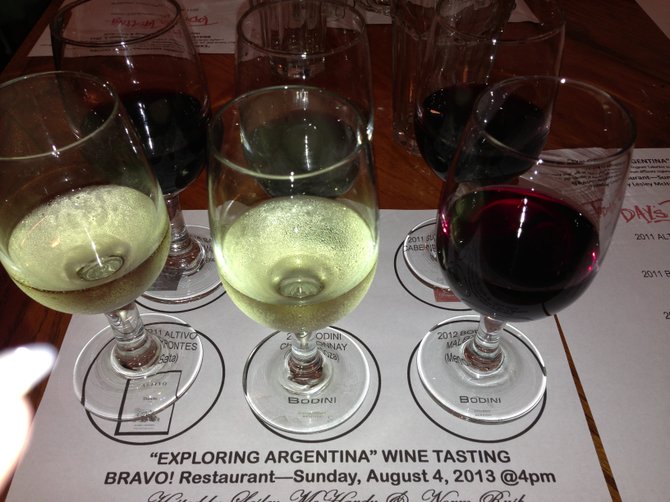 You may not know this, dear readers, but I have a sixth sense. I can sit down at a bar and almost immediately pick out someone who just moved to town or is visiting on business. I make it my mission to tell them all the great things about Jackson so they can take full advantage of local places. I like figuring out what people will most enjoy in Jackson and helping them find it. I want everyone to make the most of their time here, no matter how long they're here. Then, not only will they enjoy their time here more, but they will also become an ambassador for our city.
I'm notorious for doing this at my downtown neighborhood haunts, which are regularly populated with businesspeople staying at downtown hotels. Sometimes, I chat them up over a couple of drinks before we go our separate ways. Other times, it leads to real friendships.
Such was the case two and a half years ago when, one night at dinner with my parents, I spotted a young woman at an adjacent table whom I pegged as a recent transplant. I went over, introduced myself as a downtowner and started chatting with her and her parents. Sure enough, she had just moved into my apartment building, and she worked at a local television station. I invited her to an upcoming neighborhood association meeting. She came, went for dinner and drinks with me and a couple of other friends afterward, and a friendship was born.
The reporter was Erin Kelly. I quickly appreciated the commitment she had for her work, but also (perhaps more so) the enthusiasm she had to experience Jackson. She embraced living, working and playing downtown with gusto. She befriended members of Raise Your Pints and the craft-beer crowd, and while maintaining nothing but the utmost journalistic integrity at work, Kelly was a staunch defender of downtown and Jackson in her personal life. She recently left Jackson for a new job in Virginia, and I will miss her friendship, her feisty reporting and her appreciation of happy hour.
The same week I bid Kelly adieu, I met new downtowners who are just the sort of people who we need to be part of our vibrant community. One evening, I stopped by Wasabi Sushi and Bar (100 E. Capitol St., Suite 105, 601-948-8808, wasabims.com) for takeout on my way home. While waiting for my food, I spotted a young man sitting alone with his sushi, and my new-downtowner radar went off. I moved closer to him and asked if he lived in the neighborhood (not in a creepy, "Come here often?" way, for the record).
I discovered he had moved to downtown Jackson a mere seven days prior to our meeting, returning to Mississippi after a stint in Manhattan. He immediately started getting to know the city. He'd already been to several of my favorite restaurants and bars, joined the Mississippi Museum of Art and found a place to worship.
Later that week, I got to know another new Jacksonian I'd met at a neighborhood association meeting—a transplant from California here for a fellowship at the University of Mississippi Medical Center. We immediately bonded over a shared extreme aversion to Tory Burch flats. The fact that she also spoke highly of about wine and my long hair helped, too.
She wanted to find local places to shop. After pegging some of her favorite brands, I directed her to Treehouse (3008 N. State St., 601-982-3433), Forty Four Fifty (4450 Interstate 55 N., 601-366-3687), Libby Story (1000 Highland Colony Pkwy., Suite 5003, Ridgeland, 601-717-3300) and Red Square (1000 Highland Colony Pkwy., Suite 9004, Ridgeland, 601-853-8960).
I also invited her and her husband to join me for a Sunday afternoon wine tasting at BRAVO! (4500 Interstate 55 N. Frontage Road, Suite 244, 601-982-8111). Over wine and conversation with another downtown friend, we all quickly found common ground and shared the first of what I know will be many laughs together.
Encountering folks who are so eager to get plugged in and meet people excites me because I know that they'll be an asset to the city. Like Kelly, these new friends' time here may not be forever.
When fellowships end, real jobs can take one elsewhere, after all. But I know that like her, the new downtowners will make the most of it however long it lasts.
More like this story
More stories by this author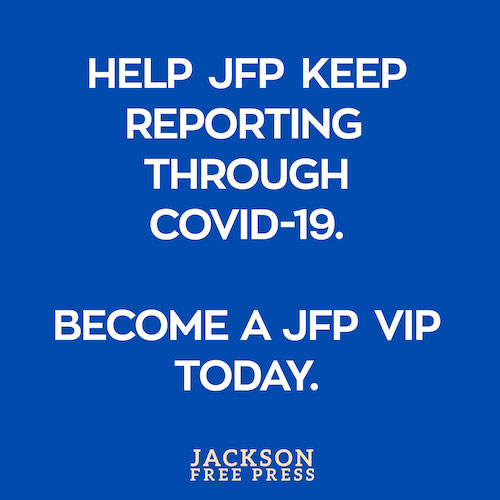 COVID-19 has closed down the main sources of the JFP's revenue -- concerts, festivals, fundraisers, restaurants and bars. If everyone reading this article gives $5 or more, we should be able to continue publishing through the crisis. Please pay what you can to keep us reporting and publishing.