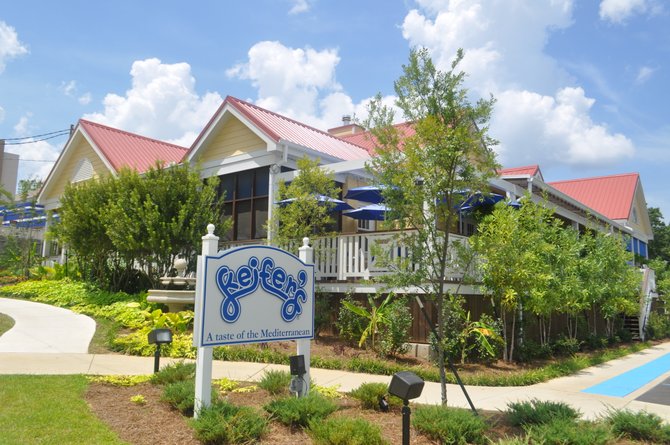 "Make new friends, but keep the old; one is silver and the other gold." So goes the song we learn as children. In my adult life, I've found that it's not just true with people, but with places. Like old friends, you can have a relationship with a city, a bar or a restaurant. Some we revisit time after time. Others come into our lives for a while and we then outgrow them. Still others come into our lives new, and we quickly come to wonder how we ever lived without it. A sense of place can reflect a certain time in our life, or our experience of it can continue, evolving as we do.
I feel that way about Jackson and about certain places that I love here in the city. Some are filled with nostalgia from my college days at Millsaps. After my undergraduate years at Millsaps, I moved away for law school, and in those three years, the city and I both started to do some growing up. I no longer frequent many of the places I went to as a coed, but I remember them fondly, and when I go back, it's easy to pick up right where we left off. Other, newer places have quickly grown to feel like home.
The same is true of people, too. I still share a deep friendship with friends from my collegiate years who also still live here, but others I stay in touch with only on a more social level or don't talk to much anymore but remember fondly. In the meantime, I've made new friends since returning to Jackson. Those I've known since I moved downtown six years ago have become a sort of family. Others are more recent acquaintances, friends of friends, and the people who staff the places I love to eat and drink.
One recent weekend presented opportunities for me to enjoy and reflect on people and places both old and new. Friday evening, my fellow met a friend after work, and after they caught up on manly things for a while, I got a message asking if I'd like to come join them. Never one to turn down cocktails at Parlor Market (115 W. Capitol St., 601-360-0090), I quickly walked over.
"PM" is one of those places that worked its way into the collective Jackson ethos as a special place. The thoughtful purpose behind each element of the place, from the wood in the bar to the leather seats to the lightbulbs, to the name, has a meaning tied to Jackson and the building's history, thanks to the late Craig Noone's vision and passion for the restaurant and the city.
It remains evident, and I think that, along with the talent and passion that the staff there have for their craft and service make it a place that feels like going home. That's why it was no surprise to walk in to find a bar full of downtowners. Settling in, I knew I was in for a fun evening with some of my favorite folks, at a new(ish) favorite place. Spending time with friends I've come to rely on as an adult, my fellow and his old friend, I knew I was right where I was 
supposed to be.
The next day, a sorority sister I hadn't seen since Millsaps graduation was in town, and she decided to gather several other Tri Delta alumna from our class for lunch at a Millsaps staple: Keifer's Restaurant (705 Poplar Blvd., 601-355-6825). True, the restaurant has a shiny new physical home across the street from its old location where we spent many an hour the day after parties or carbing up as we studied for comps--but we don't look exactly the same as we did back then, either. And much like the soul of the restaurant, which kept its laid-back vibe, patio seating and much-beloved menu, our spirits remain the same even though we may be a few years older.
Laughing as we left, I giggled to one of the other girls, "I'd forgotten what a talker Rebecca is." (It's true; she'd admit it.) And much like in undergrad, though we all are doing different things and are at different stages in life--from single and growing a new business to married and raising a family--we were able to offer support to each other and celebrate the happiness that each has found.
And that's what a strong sense of place does: It helps you find yourself and your happiness. This city, and the people and places within it, have helped me find who and where I'm supposed to be. For that and for them, I am grateful each day. I look forward to many more happy years with people and places old and new.
More like this story
More stories by this author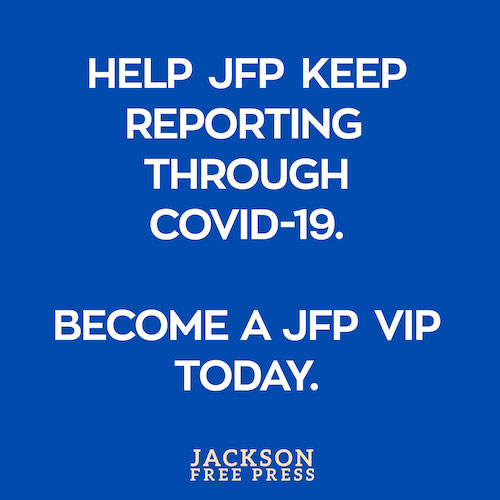 COVID-19 has closed down the main sources of the JFP's revenue -- concerts, festivals, fundraisers, restaurants and bars. If everyone reading this article gives $5 or more, we should be able to continue publishing through the crisis. Please pay what you can to keep us reporting and publishing.