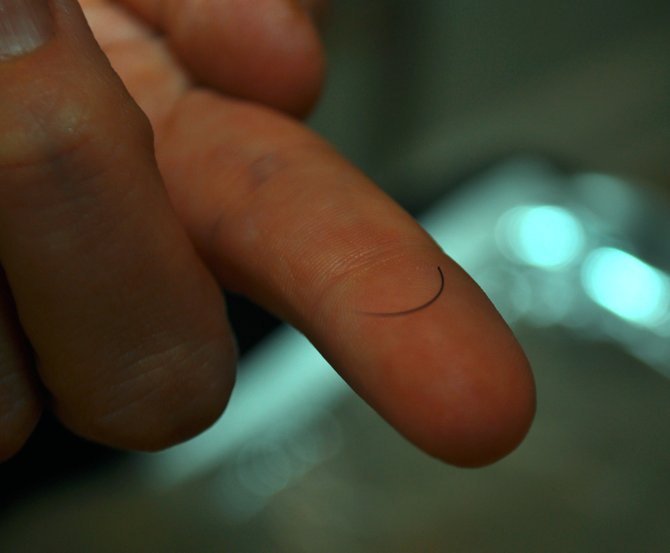 If you read this column regularly, you know of my affinity for reality shows. So it's really no surprise that after extensive "Real Housewives" franchise and Kardashian marathon-watching while on the elliptical machine, some of their beauty predilections eke their way into my consciousness. No, I'm not talking about getting collagen injections or Botox (yet). Rather, I have come to absolutely covet their eyelashes. They have fabulous luxurious (fake, I assume) lashes all the time. I also vividly recall an episode of "The Rachel Zoe Project" in which she styled Jennifer Garner for an awards show, and Garner quoted Team Zoe discussing her makeup look. "Lots of lashes," she said, with an expressive hand gesture.
And so, with increasing frequency, I hear "Lots of lashes. Lots of lashes" on repeat in my head. If the eyes are, in fact, the window to the soul, it only makes sense that the window should have a good curtain, no?
I began to do research. I quizzed a friend about her experience, with Latisse, a prescription eyelash enhancer, but that whole chance that it may stain your eyeballs scared me too much. Also, I love fake lashes, but lack the hand-eye coordination to artfully apply them myself.
What was I to do?
Enter Judith Morris of William Wallace Salon (2939 Old Canton Road, 601-982-8300). When I learned that Morris recently received training in Novalash eyelash-extension application, I wasted no time contacting her. OK, truth be told, I wasted no time in Googling eyelash extensions to read any cautionary horror tales, but left reassured by my research, I was ready to run, not walk, to get some. NovaLash touts itself as the "healthiest" of lash extensions in terms of its adhesive and methods, so there was that, too.
After arriving at the salon and signing consent forms, Morris put on music, and I lay down on a massage table for the duration. The process takes a while, and because your eyes have to remain closed the whole time, I actually dozed off for a bit at one point. It takes approximately an hour and a half to apply the full set of lashes; Each individual (synthetic) lash is bonded with adhesive to one of your natural lashes. Though time-consuming, the end result appears totally natural, and it lengthens and thickens lashes. It looks like you have on mascara when you don't. In fact, it's recommended that you not use mascara while wearing the extensions.) The lashes come pre-curled, too, so you can put away your eyelash curler—which, let's face it, looks like an instrument of torture anyway.
Maintenance of the extensions is pretty simple: It merely requires brushing them out twice a day and using a special eye makeup remover (or baby oil). Because eyelashes grow in a cycle, the natural lashes to which the falsies are attached shed as they grow. NovaLash recommends maintenance about every four weeks to replace those that fall out. The maintenance sessions only take half an hour and cost significantly less than the initial set. If you don't want to maintain them, you can just let the extensions grow out and go back to your natural lashes.
Now for the verdict: I love these lashes. My Latisse-using friend was amazed by them, too. Just waking up and looking like you have mascara on is kind of amazing. And unlike glue-on drugstore lash strips or clusters, I don't feel like there's something on my eyelid that doesn't belong there; they feel like a part of me.
Judith starts taking appointments for eyelash extensions in October. A full set costs $225, and refills (maintenance) start at $50. If you want to add some glamour to your life, it's definitely an investment that's worth it.
More like this story
More stories by this author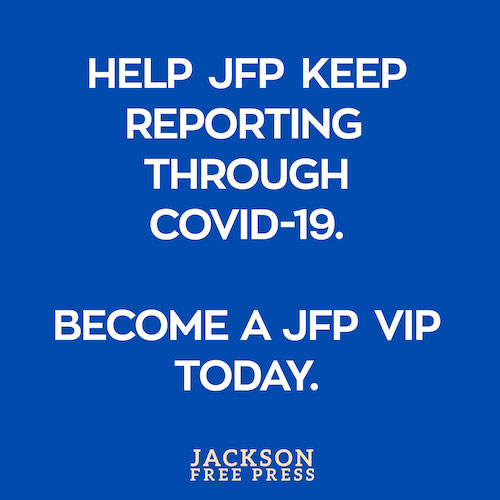 COVID-19 has closed down the main sources of the JFP's revenue -- concerts, festivals, fundraisers, restaurants and bars. If everyone reading this article gives $5 or more, we should be able to continue publishing through the crisis. Please pay what you can to keep us reporting and publishing.