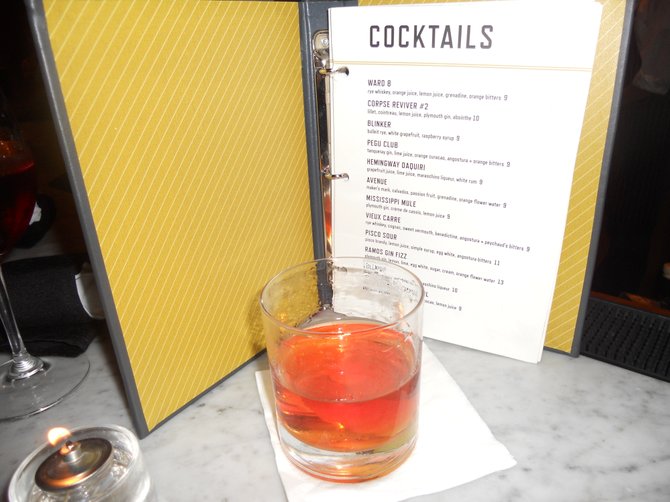 It seemed eerie that on the anniversary of Hurricane Katrina, the Gulf Coast braced itself for the arrival of another hurricane. As I kept an eye on various media for updates on Tropical Storm (and later Hurricane) Isaac's projected path and force, the cynic in me couldn't help but shake my head at the people in Jackson rushing to stock up on gasoline, generators and enough supplies to survive the apocalypse. I'm all for being prepared, but given the circumstances (a category 1 storm), panic seemed a bit extreme.
Nonetheless, to be on the safe side, I ensured I had at least half a tank of gas and a case of bottled water, but otherwise went about business as usual, which brings me to the night things hit Jackson.
Living, working and (much of the time) playing all in the same neighborhood makes for interesting times when things like storms and ice hit the area. For the most part, downtown workers tend to flee for home when things start to look a little intense, but those of us who call downtown home flee just a block or two, to one of our friendly neighborhood bars. I have no desire to venture out and brave grocery-store aisles with crazed stockpiling suburbanites, but I need to eat and drink. This makes me extremely grateful for the local establishments that stay open during such times.
My version of "hunkering down" is actually more about being social. As the rain came down and the wind picked up right around suppertime with Isaac's arrival, it seemed time to dash around the corner to Parlor Market (115 W. Capitol St., 601-360-0090, http://www.parlormarket.com). An attempt to use an umbrella was futile—a gust of wind immediately turned it inside-out, Mary Poppins style. But once inside, as I drip-dried, the skeleton crew that stayed to staff the restaurant for the night was warm and welcoming, and the bar was filled with downtown residents and friends who were of a like mindset—that being together, whatever the weather, is a good call. Bartender John Ingram stepped into role of server, delivering appropriate drinks like a hurricane cocktail and a Dark and Stormy along with the food, and all was well.
The next day, although the worst weather had passed, it appeared that parts of town still felt the storm's effects thanks to power outages, and a number of restaurants posted closures on social media. However, as the hospitality industry tends to do, updates started to show up as they rallied and opened for dinner, if not lunch. Many even offered hurricane specials. For instance, Sal & Mookie's, Broad Street Bakery, and BRAVO! (http://www.bestjacksoncatering.com) offered discounts to hurricane refugees, and Underground 119 (119 S. President St., 601-352-2322, http://www.underground119.com) offered themed drink specials.
Mississippi isn't called the hospitality state for nothing. Wasabi Sushi and Bar (100 E. Capitol St., 601-948-8808, http://www.wasabims.com) even went forward with its scheduled grand opening event with Iron Chef Cat Cora as a special guest. Take that, Isaac!
That night, over dinner at BRAVO! Italian Restaurant and Bar (4450 Interstate 55 N., 601-982-8111, http://www.bravobuzz.com) and a pre-Labor Day last bottle of white wine before turning to reds for fall, conversation turned from work to friends and family. I looked around the restaurant and noticed several tables with large groups. It reminded me how, in this weather, like in all scary or difficult times, friends and family are there for each other.
But it's the kindness extended to those we don't even know in times of need or loss that mean even more.
I'm proud that our city and its businesses stayed open to those seeking refuge from the storm, and furthermore, offered discounts, just as they did during Katrina. I hope that doing so is an ideal that we always seek to uphold.
More stories by this author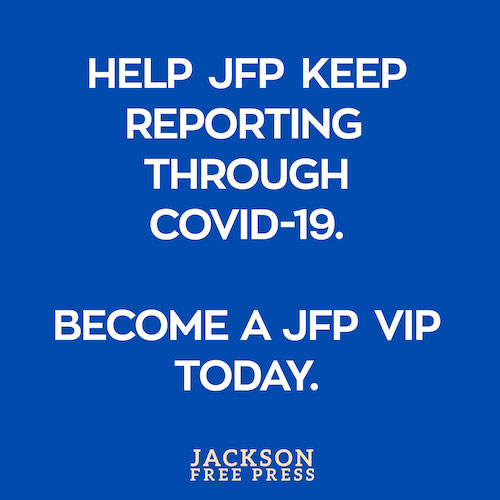 COVID-19 has closed down the main sources of the JFP's revenue -- concerts, festivals, fundraisers, restaurants and bars. If everyone reading this article gives $5 or more, we should be able to continue publishing through the crisis. Please pay what you can to keep us reporting and publishing.