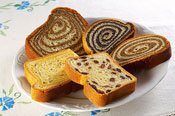 In our household during any holiday or big event, one item on the table was always sure to elicit a bit of mouth-watering awe. Potica ("po-teet-sah"). is a traditional Slovenian pastry. And being of Slovenian descent, I have had my share of what is, because of the preparation it requires, quite honestly, a labor of love. I remember my grandmother, mom, sisters, aunts and cousins all spending the better part of a day readying the potica on the familial assembly line.
Potica can have any number of fillings but is traditionally layered with walnuts, butter, cream and vanilla and rolled into a spiral and baked to a crisp amber brown. It is not vividly sweet, but is a great complement to a meal, and may be served with ice cream, fruit and whipped cream, pudding and more although it stands on its own perfectly. It is a buttery, flaky wonder to behold.
My dad's mother was a master at kitchen delegation, and I am fairly certain her potica-making prowess and skills were beyond that of most people. The delight isn't something you just make. You commit to creating an Eastern European masterpiece. The women in my family would roll the dough out so thin and wide you could literally read a newspaper through it. After their effort, the ladies would look how I feel when I've finished a painting: weary but brimming with a sense of accomplishment.
Under the leadership of Grandma Zuga, once the potica was in the oven and the smell permeated the house, we all knew the work was worth it.
When we moved from Ohio to Mississippi, there was a certain sense of loss among the family about potica. As far as I am aware, Mississippi has a small Slovenian population, and that meant a severe lack of potica.
Thankfully, my grandmother not only knew how to make potica but how to ship it correctly as well. Every Christmas, Thanksgiving and other special occasions, we received one of the primary pieces of the holiday happiness puzzle straight from Ohio via my dad's folks. As much as I love living in Mississippi, every time I bit into grandma's potica I was instantly transported back to Ohio, a 4-year-old watching the snow coming down and my grandfather's German Shepherd Toby with family all about.
That's what tradition and food are all about anyway. Family. U slast! (Enjoy!)
If you would like to try Potica, the Italian Bakery in Virginia, Minnesota makes authentic potica. The Prebonich Family uses 100 percent natural ingredients like walnuts, creamery butter, brown sugar and whole eggs, with absolutely no preservatives. They ship potica anywhere in the world, and it is guaranteed to arrives in fine condition. Call 218- 741-3464 or 877-747-3464, or visit the site http://www.potica.com.
Potica
2 tablespoons yeast
1 1/2 cups milk, room temperature
3 1/2 cups flour
1 1/2 cup sugar
7 tablespoons (about 1 stick) butter, room temperature
4 egg yolks, beaten
1 tablespoon salt
1 tablespoon cinnamon
4 tablespoons heavy whipping cream
2 1/2 cups ground walnuts
4 egg whites, beaten
Preheat oven to 350º F.
Separate the eggs, keeping the yolks in one bowl and the whites in another.
In another mixing bowl, combine the yeast with the milk.
Add 1/2 cup of the sugar, salt, and flour and mix to form a dough. Cover the bowl with plastic wrap.
Let the dough rise in a warm place, about 30 minutes.
Prepare the filling by creaming the butter, 1 cup sugar, and egg yolks together. Add the cinnamon, cream, and ground walnuts.
On a floured surface, roll out the dough to form a large rectangle. Spread the filling in the center of the dough. Roll up the dough, jelly-roll fashion, and place, seam side down, onto a cookie sheet. Using a clean pastry brush, brush the pastry with egg white.
Bake for one to one and a half hours or until golden brown.
Serves 12 to 14.
Serve with:
Ham, bacon and eggs, sausage or fruit.
Top with:
Ice cream or vanilla pudding; lemon, chocolate or caramel sauce; whipped cream and strawberries.
Additional serving suggestions include:
• Top with a slice of ham and heat, if desired (a traditional way of serving).
• Top with a slice of cheese and heat until cheese melts.
• Spread with butter, sprinkle with cinnamon, top with a teaspoon of honey, then heat until warm.
• Spread with butter, microwave for approximately 10 seconds, and then top with one scoop of butter brickle ice cream.
More like this story
More stories by this author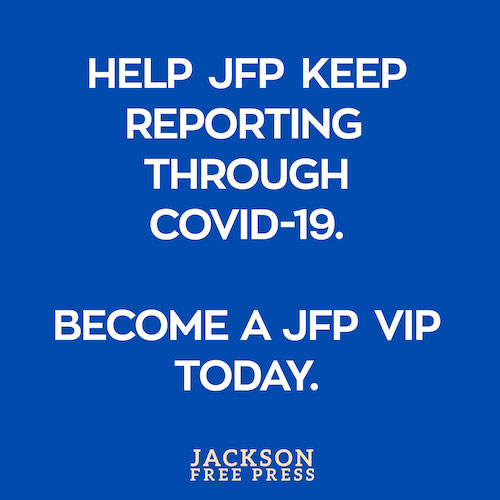 COVID-19 has closed down the main sources of the JFP's revenue -- concerts, festivals, fundraisers, restaurants and bars. If everyone reading this article gives $5 or more, we should be able to continue publishing through the crisis. Please pay what you can to keep us reporting and publishing.