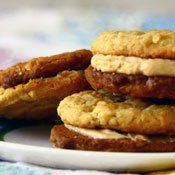 Growing up, I was one of those nerdy kids with big pink glasses and a bad perm that brought her lunch to school everyday. What a treat it was to open the lid of my Charlie Brown lunch box and discover my Mom had packed my favorite lunch: a cheese sandwich, which was nothing more that a Kraft single between two slices of buttered white bread (something that actually sounds quite disgusting to me now), a mixed fruit cup, and a Little Debbie Oatmeal Creme Pie.
Oatmeal creme pies were one of my favorite snacks as a child. I could eat three or four at a time. My mom used to hide them in the freezer thinking that would deter me from sneaking an extra cookie or two. Little did she know, I liked them better frozen and I would risk breaking a tooth just the have one.
Then came puberty with raging hormones and the need to look and act cool. Suddenly, bringing your lunch was forbidden, even though my mother's cheese sandwich was infinitely better than the grey-matter burgers and greasy fries served in the school cafeteria. My favorite childhood snack was a no-no lest my new jeans not fit just right or my face break out in monster zits.
Little Debbie was banished from my life indefinitely, and in an effort to cope with the empty place in my heart (and my stomach), I pushed her from my mind completely.
Fast forward almost 20 years. "Cool" by definition has become a matter of opinion and the need to impress is significantly less important than it was when I was 12. I have begun to welcome ole Deb back into the fold and she has graciously forgiven me for the snub so many years ago.
These cookies are a variation of my childhood favorite with the addition of another yummy ingredient: peanut butter. Ten minutes may not seem like enough cooking time, but you are aiming for soft, chewy cookies. Because these cookies are slightly chewier than the traditional oatmeal creme pies, I would refrain from eating them frozen (or you really will crack a tooth). They are best when served with a glass of ice-cold milk.
Peanut Butter Oatmeal Crème Cookies
Cookies:
3/4 cup all-purpose flour
1/2 teaspoon baking soda
1/4 teaspoon baking powder
1/2 teaspoon salt
1 stick (8 tablespoons) unsalted butter, at room temperature
1/2 cup creamy peanut butter
1/2 cup granulated sugar
1/2 cup light brown sugar, packed
1 large egg
1 teaspoon vanilla extract
1 cup quick-cooking oats
Filling:
3 tablespoons unsalted butter, at room temperature
1/2 cup creamy peanut butter
1 cup confectioners' sugar, sifted
3 tablespoons heavy cream
Preheat the oven to 350 degrees. In a small bowl, combine the flour, baking soda, baking powder and salt. In a larger, separate bowl, cream together the butter, peanut butter and sugars on medium-high speed with an electric mixer until light and fluffy, about 2-3 minutes. Blend in the egg and vanilla extract. Gradually add the dry ingredients and mix on low speed just until incorporated. Stir in the oats until evenly blended.
Form cookies by scooping out about two tablespoons of cookie dough, rolling each portion into a ball, and place them on an ungreased cookie sheet (line with parchment paper for easy clean-up.) Allow about two inches between each cookie. Bake the cookies for 10 minutes, rotating the sheet halfway through for more even baking. The cookies will be light golden brown and slightly puffed. Let cool on the baking sheet 5 minutes, and then transfer to a wire rack to cool. Once the cookies have cooled completely, pair them up by size.
To make the filling, cream together the butter, peanut butter, and confectioners' sugar in a bowl using an electric mixer. Mix in the heavy cream until smooth and fluffy. Spoon about one tablespoon of the filling onto one side of the cookie. Top with the other cookie and press down so that the filling reaches the edges.
Makes 18 cookies.
More like this story
More stories by this author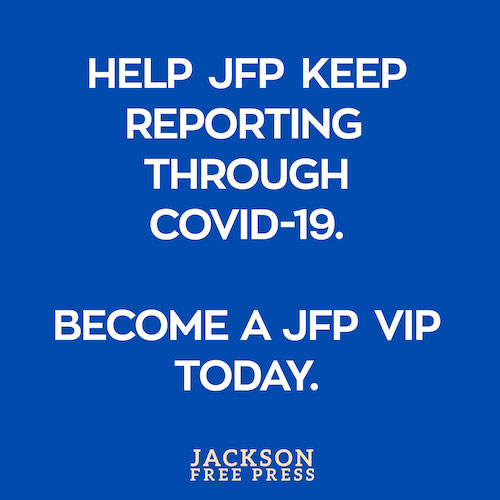 COVID-19 has closed down the main sources of the JFP's revenue -- concerts, festivals, fundraisers, restaurants and bars. If everyone reading this article gives $5 or more, we should be able to continue publishing through the crisis. Please pay what you can to keep us reporting and publishing.